Will the module work on Magento x.x?
We provide compatibility of our modules with currently supported Magento versions (in accordance with Magento lifecycle policy). It means that Amasty modules are compatible with the latest minor Magento release (for example, 2.4) and the previous line (in this case, 2.3).
For greater convenience, we have made up an approximate schedule for 2021:
We start testing all our modules for compatibility with new Magento versions two weeks ahead of the release. That way, we can ensure the smooth performance of the modules. New updates with the compatibility-improvement patches are released as soon as they are ready; the info can be found on the extensions' product pages in the Changelog tab: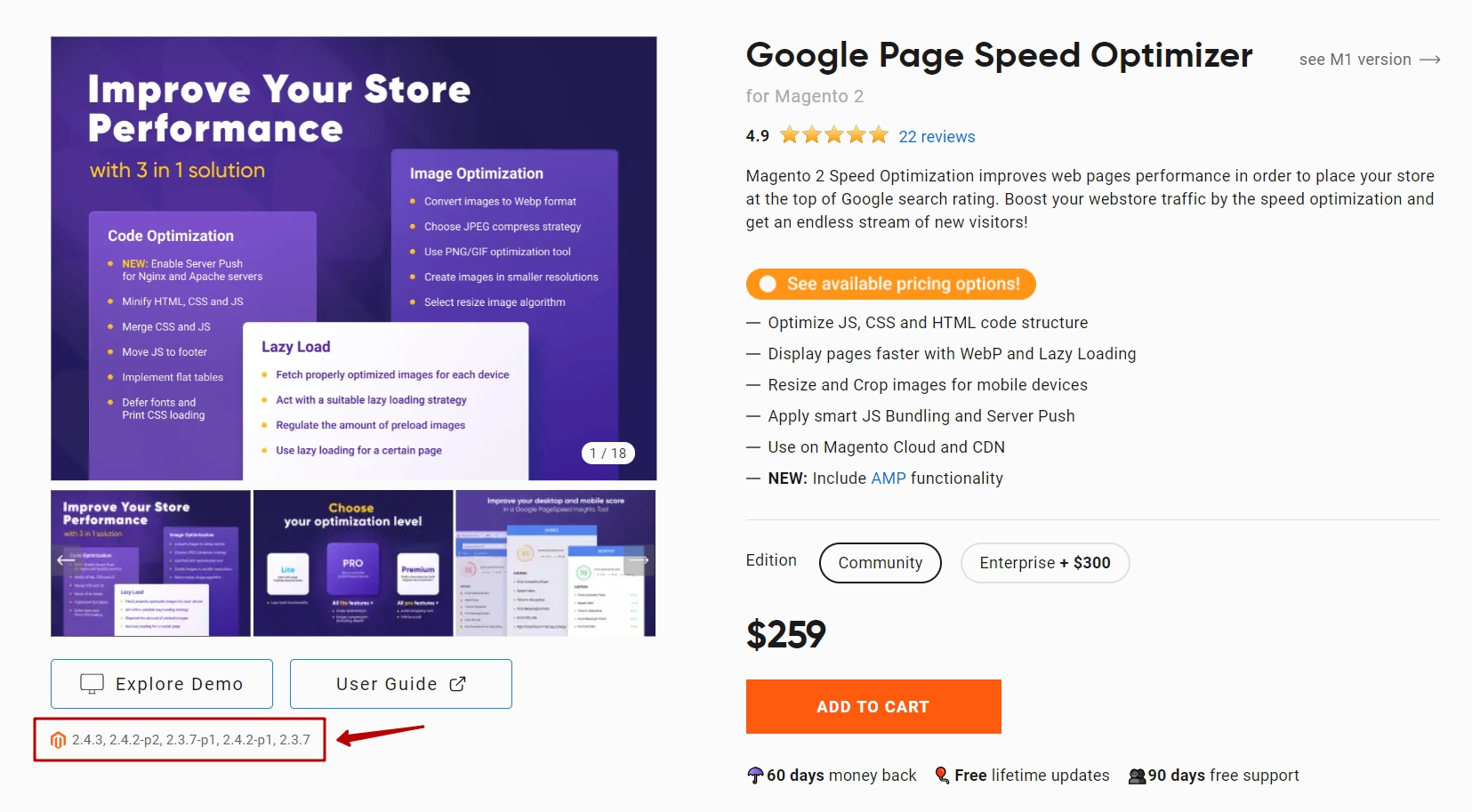 You might also find some modules that state their compatibility with Magento 2.2: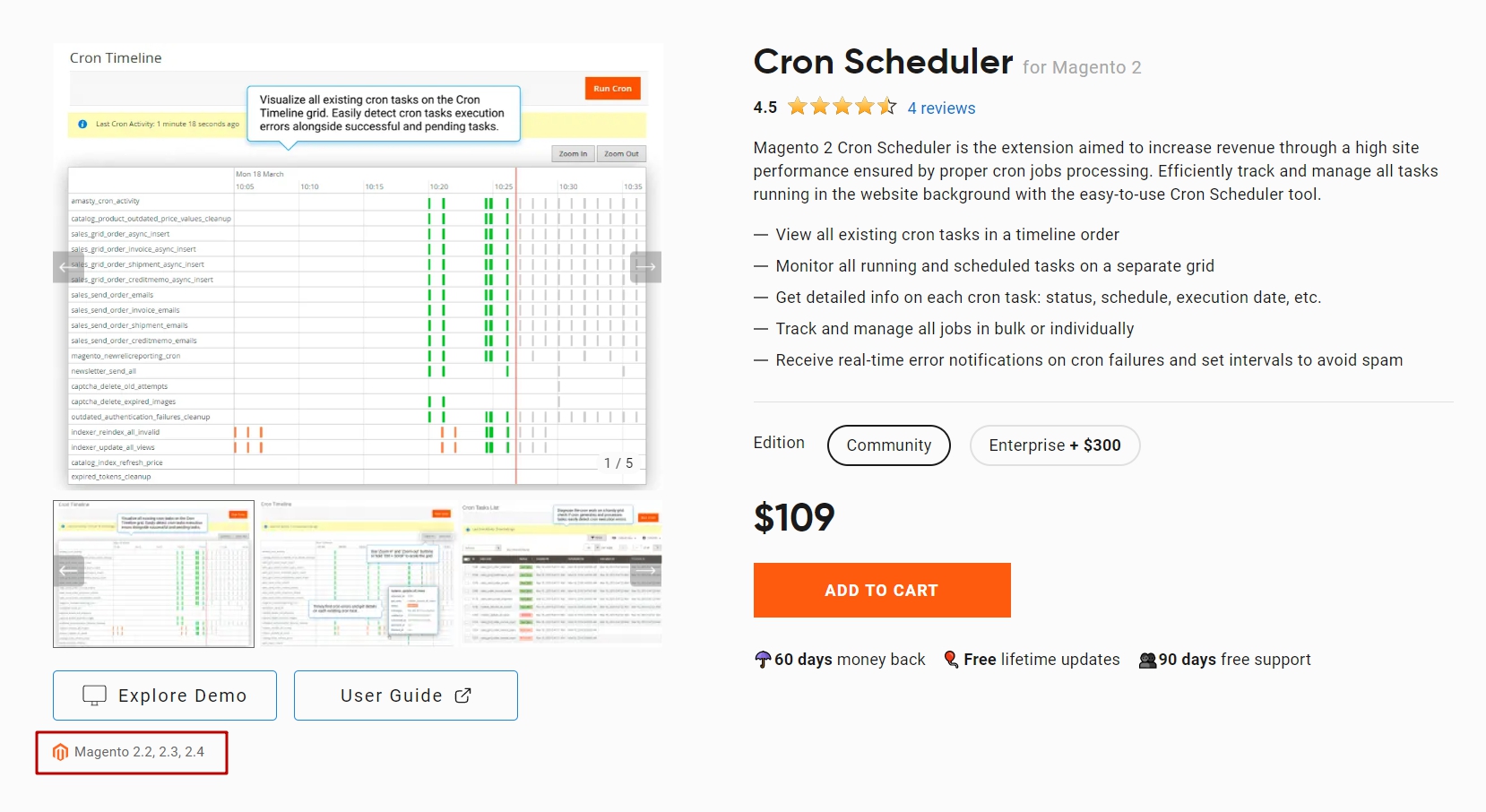 These modules haven't been updated since the end of Magento 2.2 support from our side. The latest update you can find was tested with Magento 2.2.
In case the compatibility with your current Magento version is not stated, our support team will review each case individually and check whether there is a patch or some workaround we can provide.

Remember that keeping up-to-date is important and stay tuned.

Related Articles

How to translate a Magento 2 extension?

Generally, an extension consists of specific elements (i.e. interface, settings display, added content) which can be translated to another language. When making a translation, as the first step, look through the module's elements in the Admin ...

How to speed up ticket resolution?

In our support center, we are struggling to provide a solution for your request as fast as possible. Though, it might get delayed through verifying details, finding out your support license, Magento and module version and etc. There are several ...

Composer doesn't allow me to install the latest update of the module. Is there a solution for it?

There are two possible reasons why the composer is not fetching the latest version of the module. The first one is that the module package is loaded from caches - composer cannot see the latest available version, so it loads the latest that is ...

Why do I need PWA add-ons?

For 2 years now, PWA is being a growing trend and as time comes, the more interest it arises around itself. In this article, we'll take a look at the technology and talk about Amasty PWA solutions in particular. What is PWA? PWA stands ...

How to uninstall an extension?

This article describes a basic flow for extension uninstallation, not touching DB changes. Preparation Before making any changes to your Magento instance, either live or a dev site, make sure to create backups. This way you can secure the ...
Announcements

Use Cases forum announcement

Greetings everyone! We are excited to introduce our new forum - Use Cases, where Amasty customers could share their experience of using modules on their websites. Our clients often inquire about some real websites where Amasty products are in use. We

Q4 roadmap

The results of Q3 are summed up, so let's check what new features and updates are coming next quarter. There's a variety of interesting things! New module features plans. Amasty always strives to deliver new functionality according to the

Q3 results

September was especially productive for our team, so we will be glad to share the news from the first autumn month and sum up what has been done during the whole Q3. Extension updates. Here is the list of new important features and

August results

The last month of summer is over, so we're giving you a recap of key updates the Amasty team has provided in August. Extension Updates. Apart from slight changes related to fixes and improvements, we added new features to some modules: Reward

July: done

A new portion of updates by the end of July. The first month of Q3 is over, let's check what was done. Starting with previous debts: in June we managed to publish important updates for ILN and Pre Order modules, as well as provide tariff solutions