Why is my three-column checkout displayed in two columns?
The functionality of the
One Step Checkout
extension strongly depends on the performance of the default Magento checkout. According to Magento logic, no shipping data is required to be filled in for the downloadable and virtual products as they have no weight and should not be delivered physically.
Due to this, shipping blocks are not shown in the one-page checkout for digital products, and the layout has fewer columns than stated in the configurations.
Here is the checkout layout example of the default Magento for virtual items: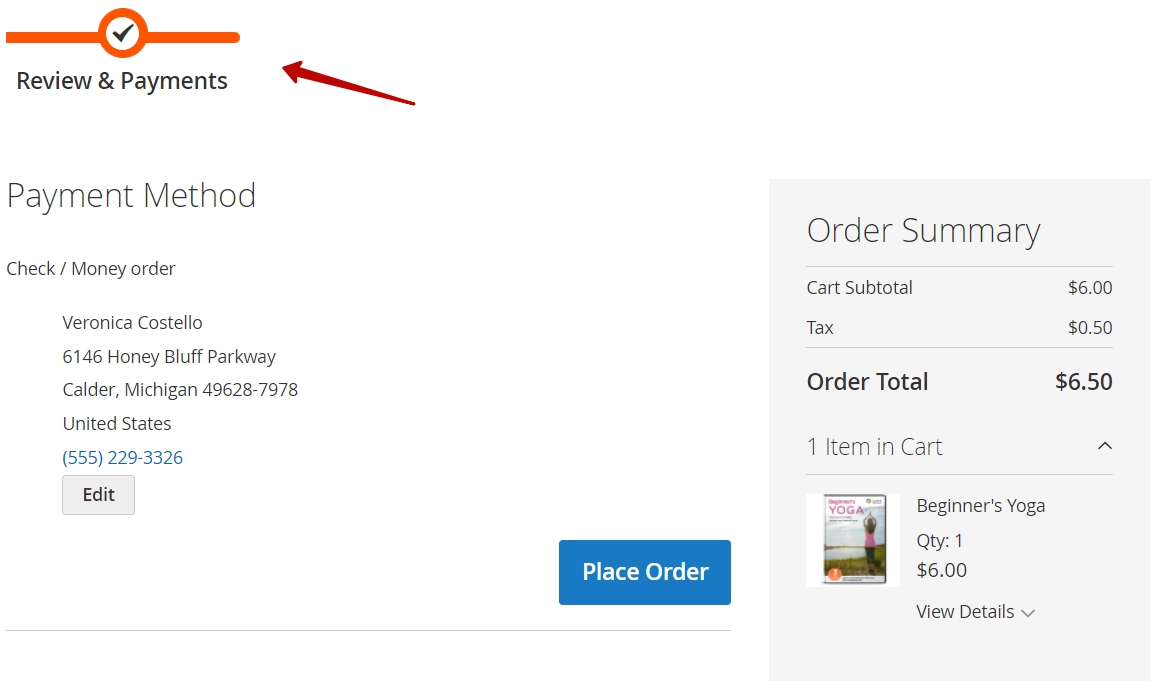 And here is the page display provided by the One Step Checkout module: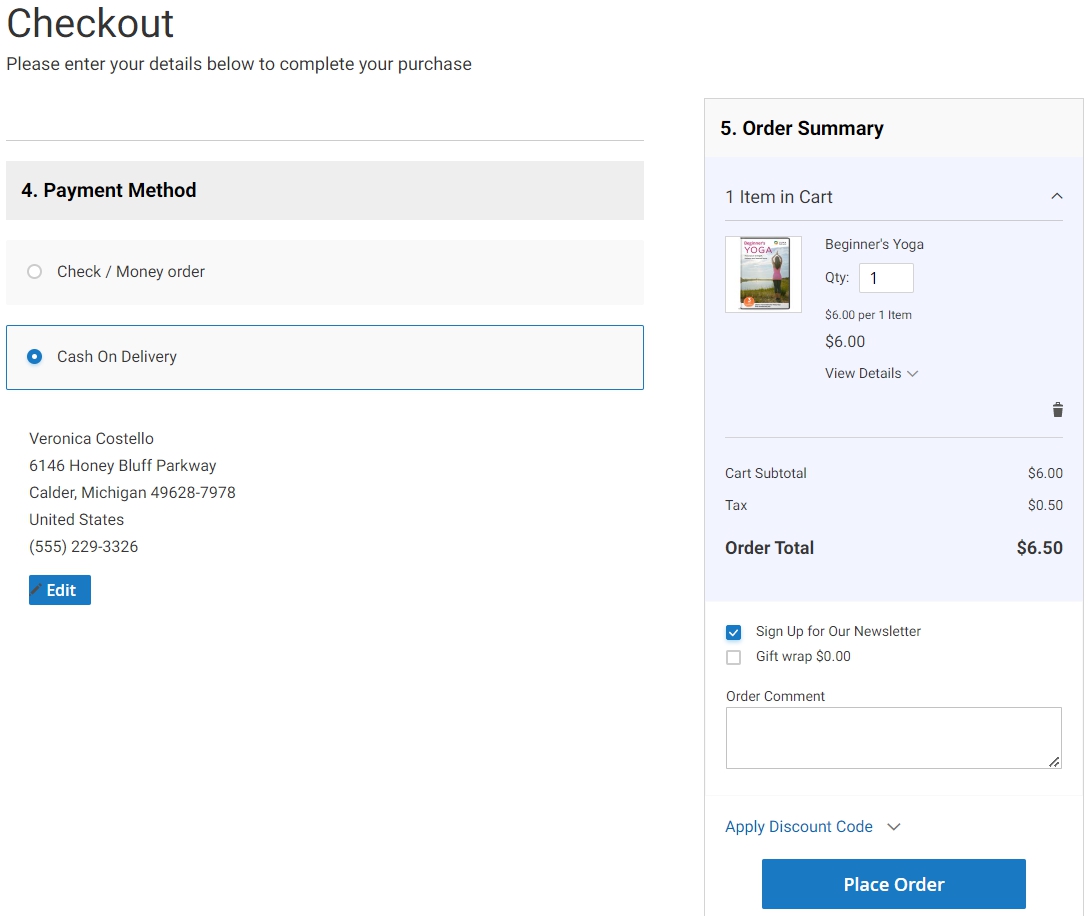 As soon as a tangible product is added to the cart, the shipping details will appear as usual.
In case the items in your shopping cart are not digital, but the checkout layout is still not displayed properly, please, do hot hesitate to
contact us
.

Related Articles

What features are included in each tariff plan of One Step Checkout?

LITE One Step Checkout extension - all checkout sections on one page; - customizable design (layout, color scheme, address formatting, default values); - delivery options: delivery date calendar, delivery time interval, delivery comment; - Google ...

How to rearrange the checkout page layout?

The out-of-the-box functionality of the One Step Checkout extension allows you to easily modify the checkout layout by the drag and drop menu in Stores > Configuration > Amasty Extensions > One Step Checkout > Design > Layout. Also, the names ...

How to allow customers to log in via social media accounts (Google, Facebook, Twitter etc.) on the checkout?

The One Step Checkout Lite and Pro packages do not provide the option to allow customers to log in to their accounts using social media. However, this feature is incorporated in the Premium package via the Social Login for Magento 2 extension. ...

How to change a checkout field (its length/width) or an image on the checkout page?

Out of box, The One Step Checkout extension allows you to modify the checkout field width parameters in System > Manage Checkout Fields: If you need to make additional adjustments to the checkout design, you may do it by modifying the ...

Is the Order Attributes compatible with the One Step Checkout extension?

The extensions have been tested and confirmed to work smoothly together. Order Attributes is included in the Premium package of One Step Checkout. There's an option to test both modules together on the demo version of One Step Checkout Premium. ...
Announcements

Already Done in Q2'22

Brand-new extensions Google Page Speed Optimizer Powered by SpeedSize™ is a synergy of Amasty Google Page Speed Optimizer and SpeedSize, which will help you greatly increase the site performance due to code structure compression and neuroscience media

What to expect in Q2'22

Amasty always strives to deliver new functionality in accordance with the most popular customers' requests and e-commerce trends. In this article, we'll share our plans on new extensions, improvements, fixes, and other releases the team intends to be

March'22 results

New Solutions In March, the team presented two new suites that combine features of top Amasty extensions and are attractive price-wise: Must-Haves Suite. Don't know how to grow your business or what to start with? Get our must-have set of features for

February'22 results

Time to check the results of February! It's been a tough end to the month, but let's digress a bit and check out what the team has done. Extensions updates. Besides technical fixes, February was rich in new features and improvements: Jet

January'22 results

Can't help but start with the biggest news of the past month: Amasty switched to Product Subscriptions. It means that all extensions can now be acquired by subscription only. The initially purchased code of the module is still available in the customer