What is the required minimum of fields to import orders/products/customers?
There is an option to automatically fill the import profile with fields for typical cases for all import modules. This option is available on creating a new import profile in the Import Settings tab: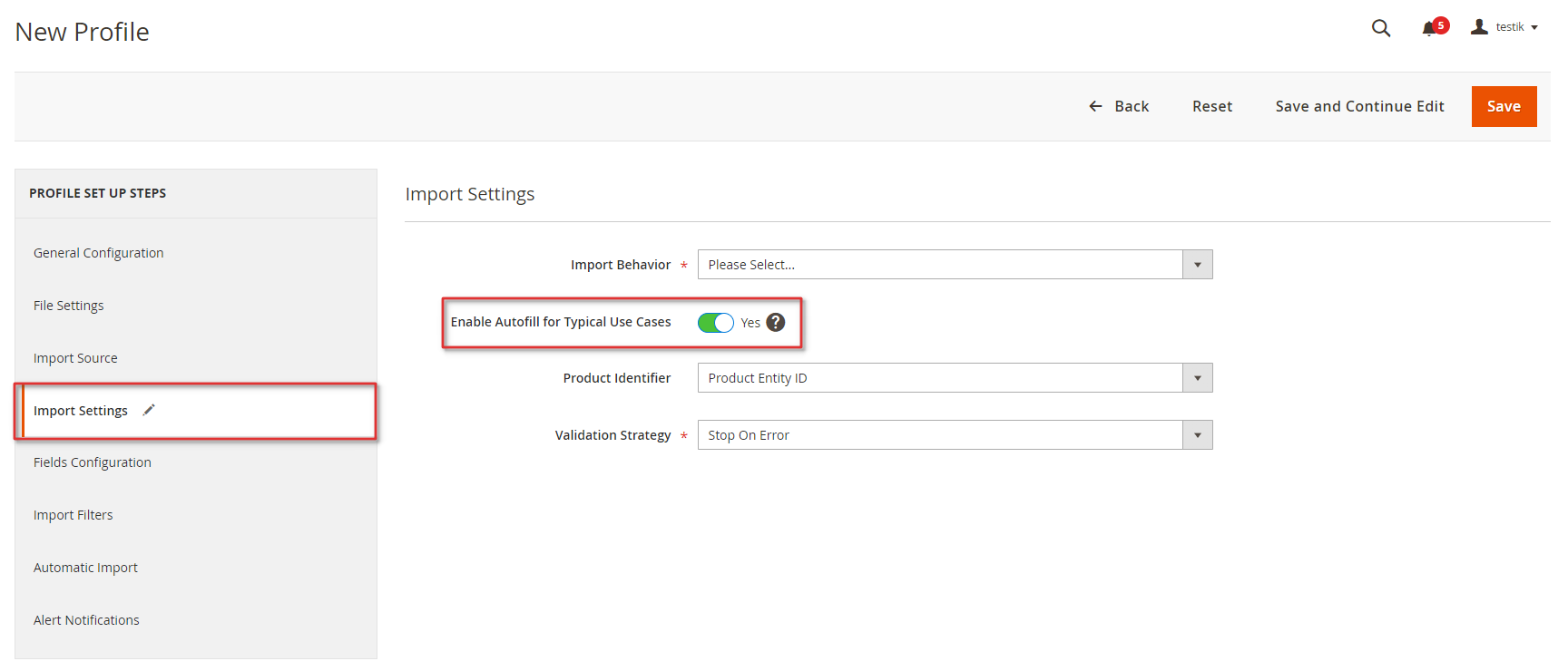 If enabled, Fields Configuration will be automatically filled in with the settings to perform the typical use cases for importing entities from third-party systems. The fields will be adjusted
according to Import Behavior and Product Identifier:
The resulting mapping will allow for creating fully functional entities in Magento that can be further handled through the Admin panel.

Related Articles

Does the Export Orders extension include fields from other Amasty modules I use?

Yes, the extension is integrated with some other Amasty modules such as One Step Checkout, Order Attributes, RMA, Gift Card. If these extensions are installed, the additional corresponding tabs appear in the Fields Configuration section on the ...

What features are included in each tariff plan of Import and Export?

LITE Features: - one-time manual import/export tasks; - 3 entities: orders, products, customers; - text, numeric, and date field modifiers; - export filters; - 2 file formats: XML, CSV; - 2 file sources: file upload, local directory. PRO Lite plan + ...

Can I shuffle export fields between entities in export modules?

At the moment, it is not possible to switch fields between entities due to the peculiarities of the export flow. All export modules pull data strictly by moving consecutively from one entity to another. This logic doesn't allow for processing ...

How to export orders placed within a specific date range?

The extension provides the functionality to set various filters on orders that are to be exported. To add filters, navigate to the Export Filters tab on the profile configuration page (System > Export Orders > Profiles), click the Add Filter ...

Is it possible to integrate a third-party system into Magento via the Import & Export solution?

With the Import & Export solution, it is possible to connect Magento to third-party systems; all its modules support automatic import and export of data to external sources via various methods: However, it is important to follow the ...