I get the "Undefined index: inventory_source" error, what should I do?
In the Store Pickup with Locator extension, there's an optional
Amasty_StorePickupWithLocatorMSI
module which is related to the default Magento inventory functionality. The "Undefined index: inventory_source" error during running the
'
setup:upgrade
'
command may appear when the
Magento_Inventory
modules are disabled: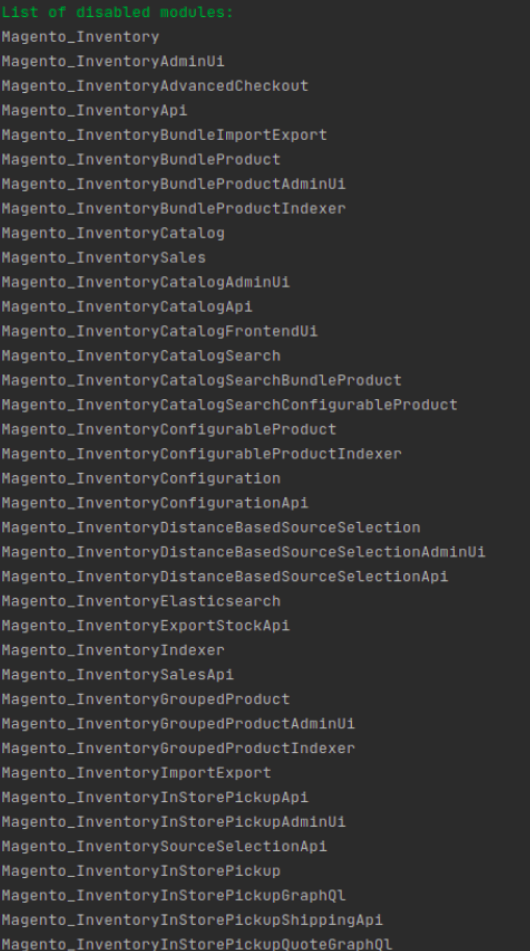 You may check the statuses of all the modules on your instance by running the following command:
php bin/magento module:status



To enable/disable a module, use the corresponding command:
php bin/magento module:enable ModuleName
php bin/magento module:disable ModuleName



Alternatively, in case you don't need the functionality of the
Amasty_StorePickupWithLocatorMSI
module, you may disable it and remove the amasty_amlocator_location_inventory_source table from the Database.
The Database table can be removed either by running the 'DROP TABLE table_name' SQL query or manually: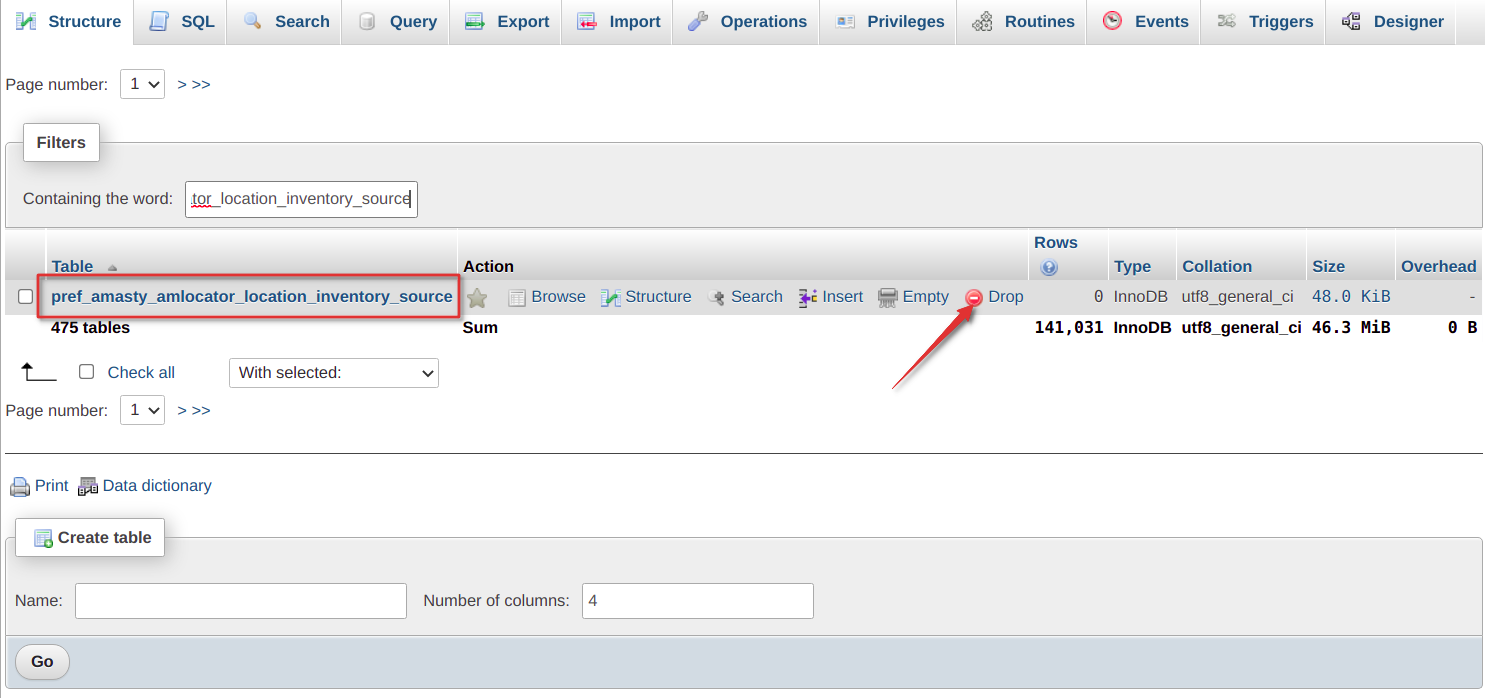 Related Articles

What's the difference between Store Pickup, Store Locator and Store Pickup with Locator?

Our Store Pickup extension adds a new free shipping method on the storefront and allows users to choose store pickup at checkout. You may add multiple points of sales and, on the storefront, the extension will automatically detect the nearest ...

When I enable debug mode, cache status is Undefined. Does the extension work?

If cache status is Undefined, it usually means that a third-party caching tool is used. The extension is unable to identify the caching tool and, therefore, whether the page is cached or not. For example, the FPC Warmer works this way with ...

What to do if the map isn't loaded or there're exclamation marks in the address line?

If the map isn't loaded or/and there are exclamation marks in the address line, first of all, you may check the Console log. Usually, it contains the error that causes the issue with additional information on resolving the misbehavior: ...

How to import locations into particular store view?

Locations could be configured per store view. If you need to specify the store view to import a location, please define the store view ID in the 'stores' field in the CSV file. The store view ID can be located easily by going to Stores > ...

Generating a feed returns an error "Something went wrong: SQLSTATE[42S02]: Base table or view not found: 1146 Table '****inventory_stock_1' does not exist". How to fix this issue?

This error occurs when the inventory module is enabled, yet the inventory is not used. The issue can be resolved by adjusting the InventoryResolver.php file that is located either in the app/code/Amasty/Feed/Model/ or vendor/amasty/feed/Model/ ...
Announcements

Already done in Q3'22

Extensions updates Advanced Reports now, when a website works with multi currencies while filtering reports by the store views, the data in the report is converted to the site base currency; now, the Product Performance report displays up-to-date customer

What to expect in Q3'22

New features and improvements Improved Layered Navigation integration with Live Search. Elastic Search improved Relevance Rules functionality. Product Feed an option to add configurable options to product URL; possibility to use Quantity attribute as

Already Done in Q2'22

Brand-new extensions Google Page Speed Optimizer Powered by SpeedSize™ is a synergy of Amasty Google Page Speed Optimizer and SpeedSize, which will help you greatly increase the site performance due to code structure compression and neuroscience media

What to expect in Q2'22

Amasty always strives to deliver new functionality in accordance with the most popular customers' requests and e-commerce trends. In this article, we'll share our plans on new extensions, improvements, fixes, and other releases the team intends to be

March'22 results

New Solutions In March, the team presented two new suites that combine features of top Amasty extensions and are attractive price-wise: Must-Haves Suite. Don't know how to grow your business or what to start with? Get our must-have set of features for