Is it possible to import data to Magento with a custom file?
It is possible to use a custom import file, but there are a few peculiarities that must be taken into account.
Import modules provide features for flexible configuration of the import file like setting custom entity and field names or applying different modifiers: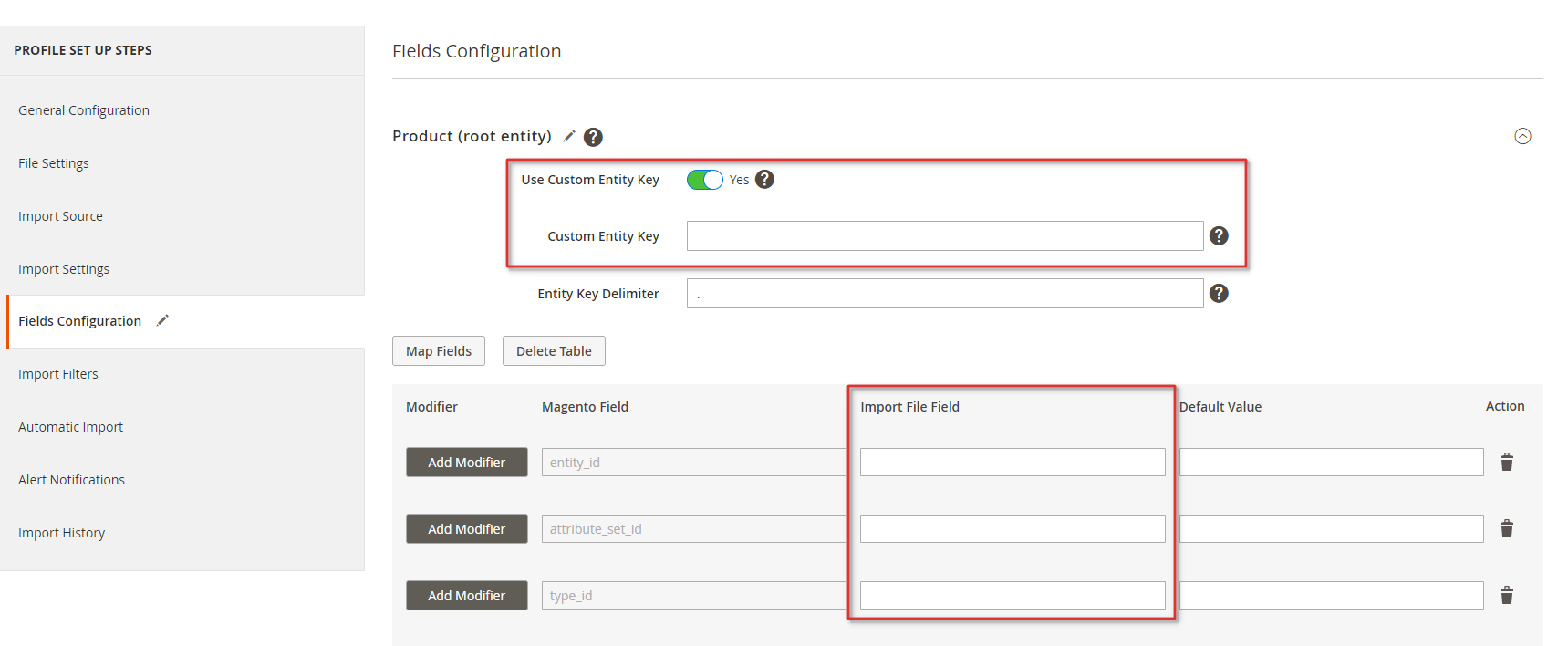 However, the structure of the file should still meet the requirements of the import modules.
An example of the import file structure would be the sample file that can be downloaded from the Profile edit page: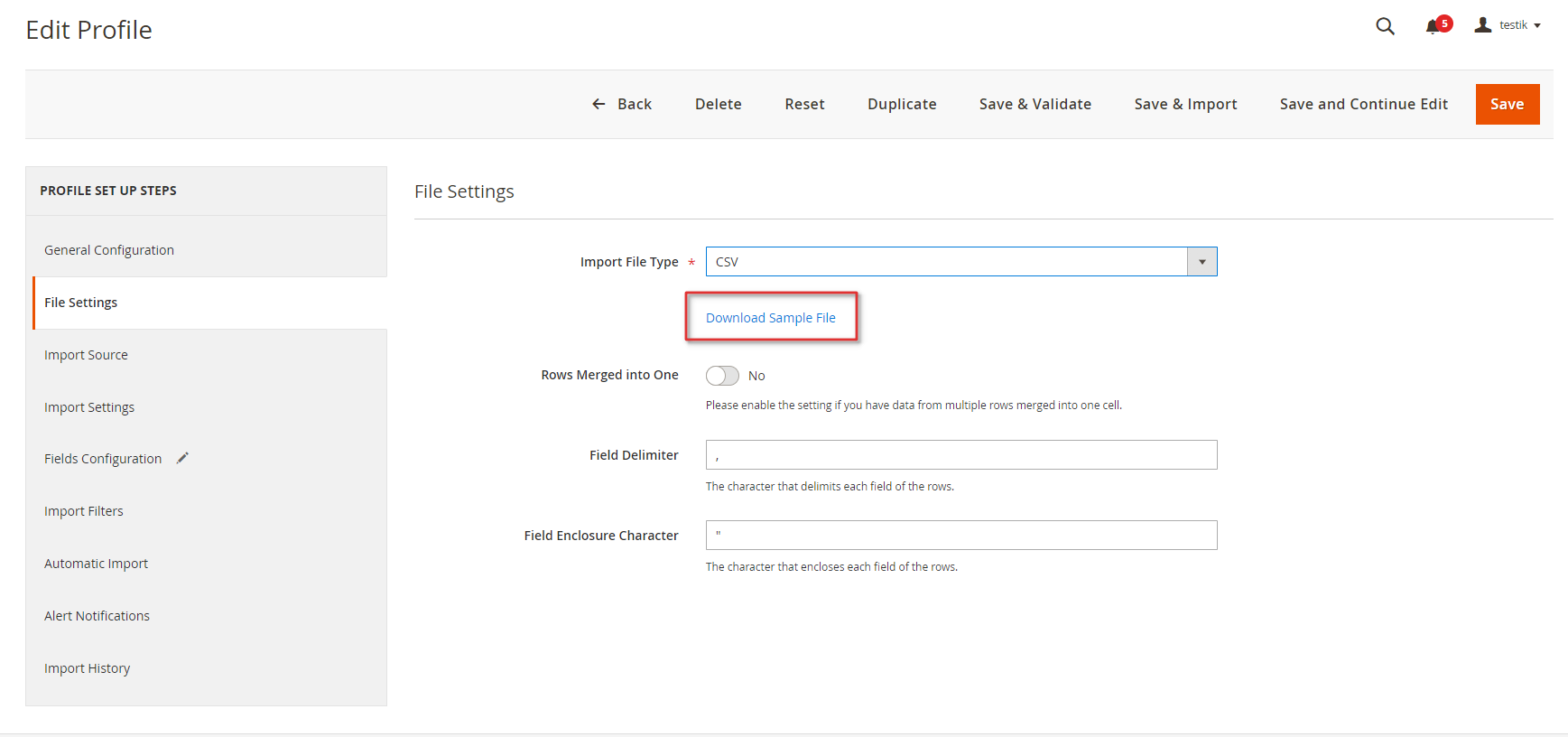 This is the structure of the sample file for importing products in CSV format:

In case you would like our specialists to configure the Import & Export extensions for you, please submit a query at the next link:
Configuration Request
.