I used the Customer Attributes on Magento 1 and recently I have migrated to Magento 2. How can I migrate the Customer Attributes settings to the new instance?
Unfortunately, there is no way to migrate the extension settings directly to a new environment due to the differences in the architecture of Magento 1 and 2. However, if you need to import Customer Attributes to the customer information it can be done in the following manner:

Step 1.
Export the customer information from the Magento 1 instance.

Step 2.
Set the Customer Attributes on Magento 2 configuration similar to the old instance, add necessary options.
Step 3.
Download the CSV sample file to import customer information to Magento 2 and complete the fields accordingly.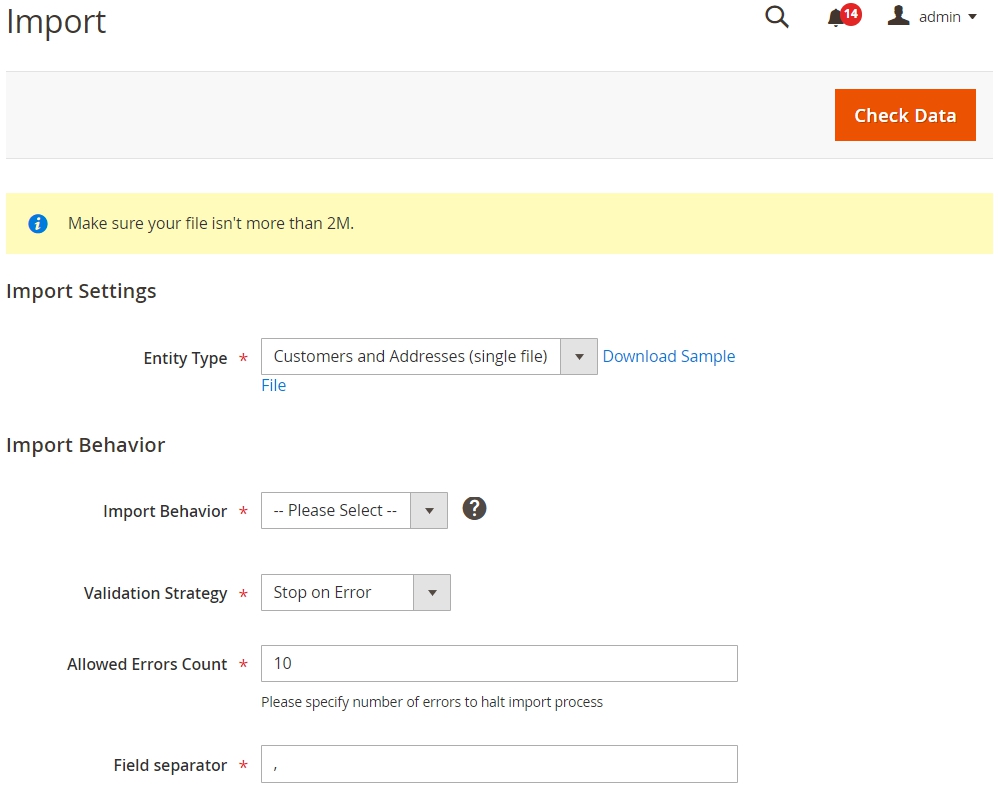 Step 4. Import the created file to the Magento 2 instance.
Alternatively, you may consider our
Migration Service
. Our team will gladly assist you with the migrating process.