I see half-empty columns in the export file. How can I fix it?
This is the default behavior of export modules. Duplicated data is not automatically added to child rows of the parent entities for the purpose of optimizing database queries during the export process and reducing the size of the final export file.
If you do require child rows to be filled with the duplicated data, in the export profile, open the File Settings tab and enable the Duplicate Parent Entity Data setting; this should do the trick: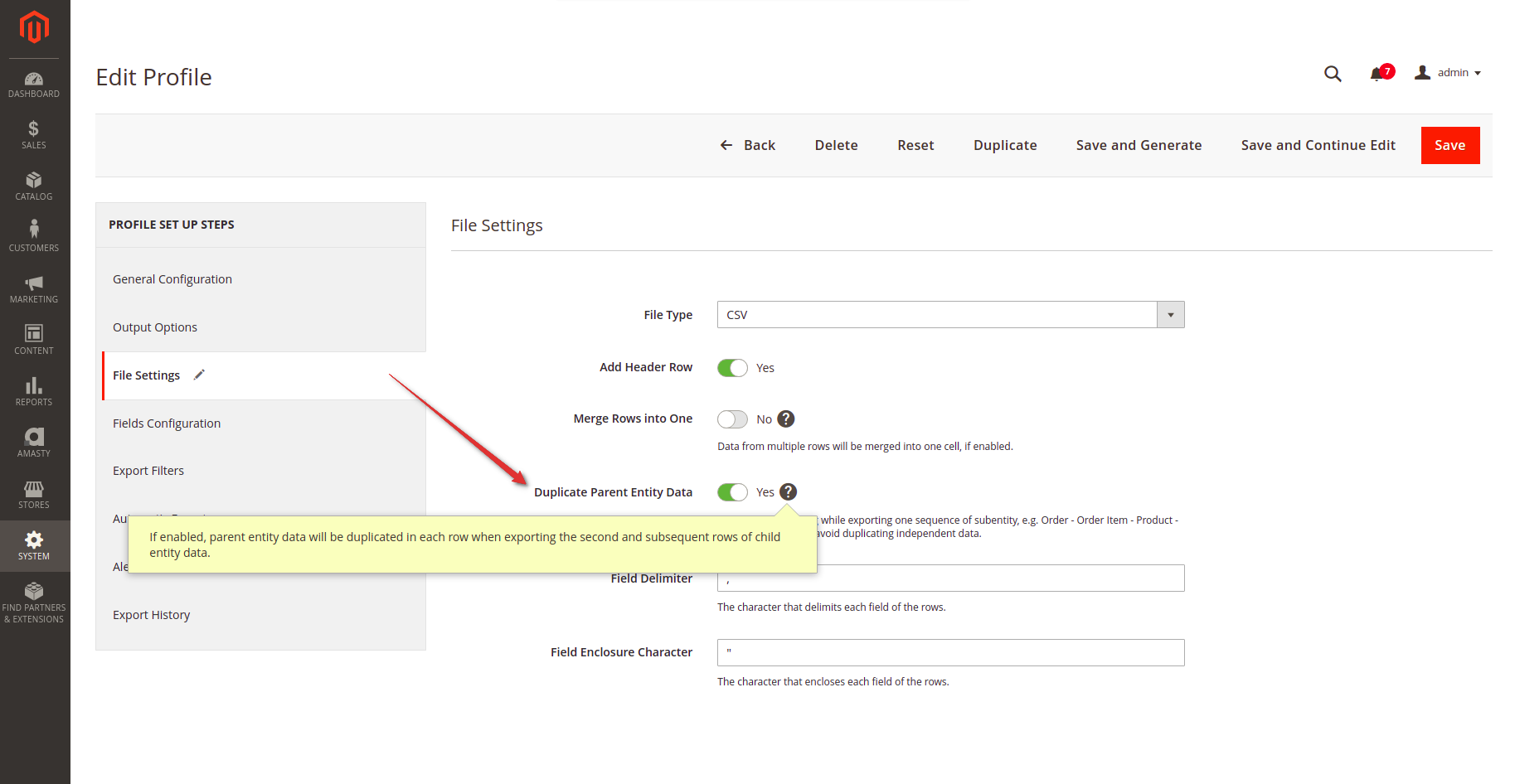 Related Articles

What to do if Import/Export get stuck at step 2?

If import/export process gets stuck at Step 2, it is possible that the CLI PHP Path wasn't identified correctly. CLI PHP Path is the option that shows the path to PHP interpreter, which is used by our extension when running the commands directly ...

Is it possible to import data to Magento with a custom file?

It is possible to use a custom import file, but there are a few peculiarities that must be taken into account. Import modules provide features for flexible configuration of the import file like setting custom entity and field names or ...

Is it possible to integrate a third-party system into Magento via the Import & Export solution?

With the Import & Export solution, it is possible to connect Magento to third-party systems; all its modules support automatic import and export of data to external sources via various methods: However, it is important to follow the ...

What features are included in each tariff plan of Import and Export?

LITE Features: - one-time manual import/export tasks; - 3 entities: orders, products, customers; - text, numeric, and date field modifiers; - export filters; - 2 file formats: XML, CSV; - 2 file sources: file upload, local directory. PRO Lite plan + ...

Feed is empty after download - how to fix that?

If the feed was created via the custom feed template in .xml, .txt, or .csv formats, it is required to manually add some product attributes to it because initially, the custom template does not contain any attributes. For that, navigate to the ...