I'm having problems setting up Dimensional Shipping Weight. What should I check?
If you experience difficulties trying to set up Dimensional Shipping Weight, we recommend going over this checklist:
1.
The dimensional weight attribute (the one that contains values for Length, Width, and Height) should have the Catalog Input Type for Store Owner option set to Text Field. The rest of the settings may be configured
the same way as depicted in the screenshots below: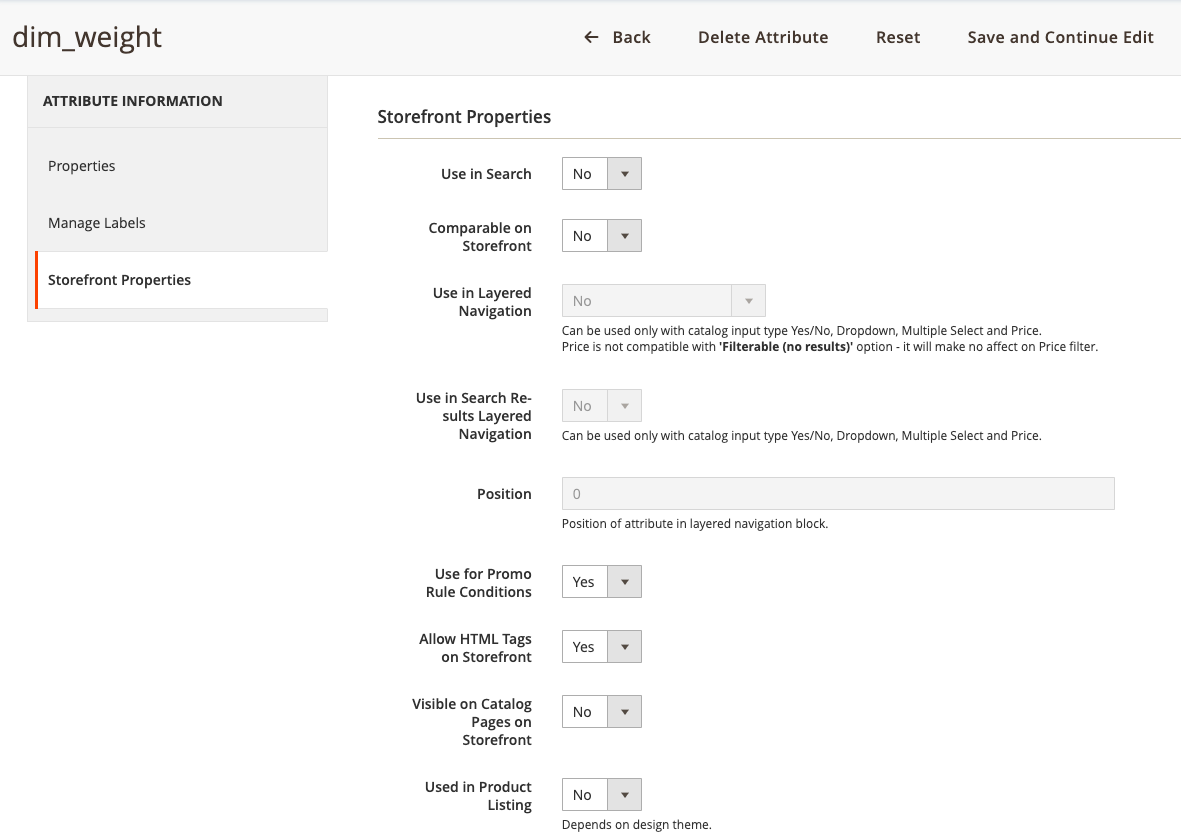 2.
The
dimensional weight attribute
should be added to the attribute sets that are used in your products, it should be visible in the Groups list in the attribute set's settings:
3. In the product configuration at Catalog > Products > your product,
values for length, width, and height need to be specified the same way as demonstrated in the screenshot below (n
o spaces; the 'X' character is used as a delimiter
):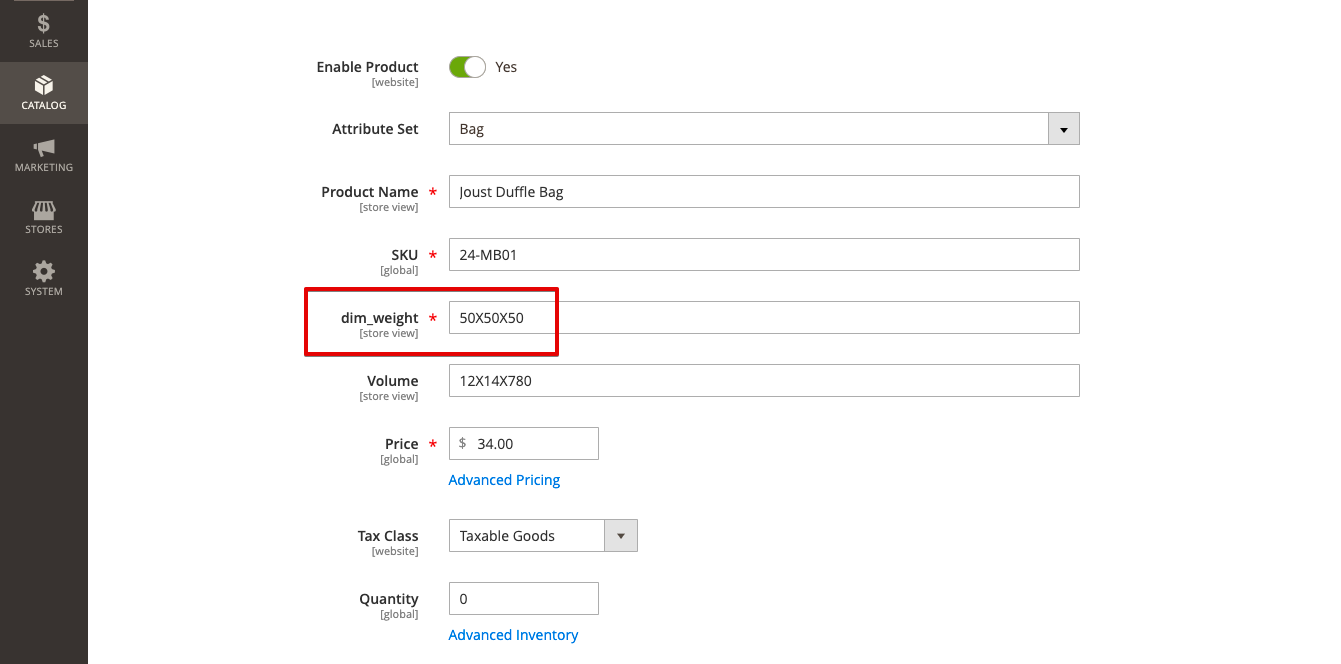 4. The
Volume Weight and Volumetric Weight Attribute settings at
Stores > Configuration > Sales > Shipping Methods > Shipping Table Rates
should be selected according to your needs. The code of the product attribute that is used for defining volumetric weight should be set in the Dimensions attribute dropdown:

5. The right option should be selected in the Weight Type of Calculation setting at Sales > Shipping Table Rates > your shipping method > Rates: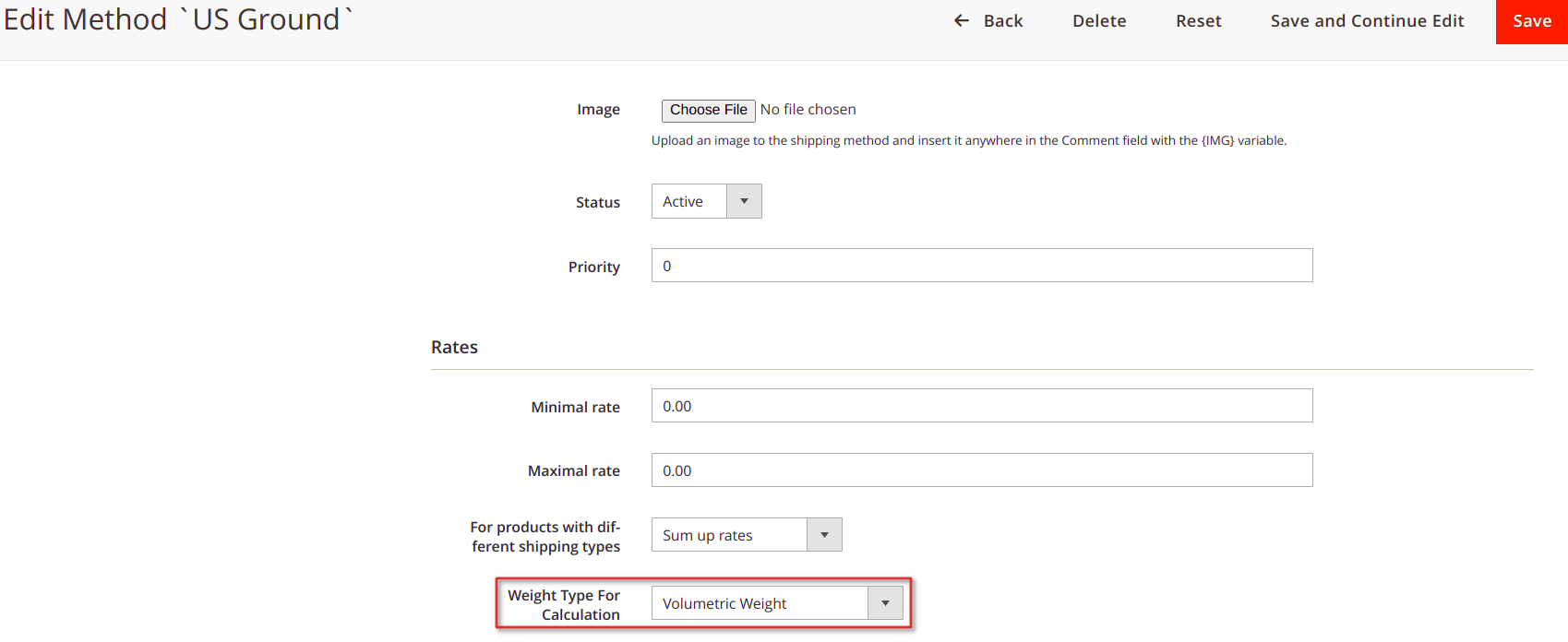 In case volumetric weight is still not working as expected, please create a ticket for our support team to investigate that.

Announcements

Already Done in Q2'22

Brand-new extensions Google Page Speed Optimizer Powered by SpeedSize™ is a synergy of Amasty Google Page Speed Optimizer and SpeedSize, which will help you greatly increase the site performance due to code structure compression and neuroscience media

What to expect in Q2'22

Amasty always strives to deliver new functionality in accordance with the most popular customers' requests and e-commerce trends. In this article, we'll share our plans on new extensions, improvements, fixes, and other releases the team intends to be

March'22 results

New Solutions In March, the team presented two new suites that combine features of top Amasty extensions and are attractive price-wise: Must-Haves Suite. Don't know how to grow your business or what to start with? Get our must-have set of features for

February'22 results

Time to check the results of February! It's been a tough end to the month, but let's digress a bit and check out what the team has done. Extensions updates. Besides technical fixes, February was rich in new features and improvements: Jet

January'22 results

Can't help but start with the biggest news of the past month: Amasty switched to Product Subscriptions. It means that all extensions can now be acquired by subscription only. The initially purchased code of the module is still available in the customer