How to set different product prices for different customer groups?
It's possible to set prices per customer groups using the default Magento tier pricing feature. To configure tier prices, navigate to
Products → Edit/create a product → Price → Advanced Pricing
link. Here, is the
Customer Group Price
configurations, choose the
Customer Group
and set the
Price
per
Quantity
of the product.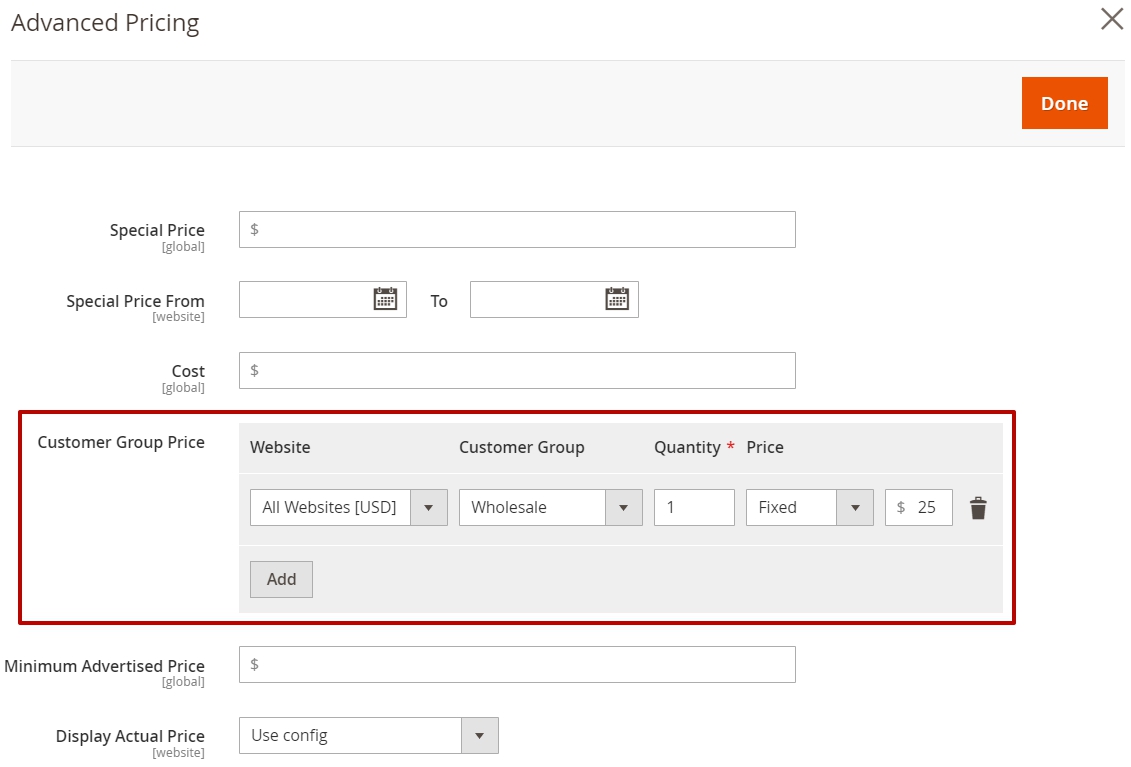 Alternatively, you can implement catalog discounts per customer groups for all or specific products. For that, create a rule in Marketing → Catalog Price Rules and fill in the required information:

Customer Groups for which the discount will be applied;

Conditions for products the discount will be applied to;

Actions with the discount bahvior and amount.