How to set custom sorting on brand pages?
Brand pages are essentially the Default category filtered by the 'brand' attribute. Therefore, any sorting logic assigned to the Default category in default Magento also applies to Amasty brand pages. To confirm or modify the sorting order for the Default Category, navigate to
Catalog → Categories → Display Settings → Default Product Listing Sort By
.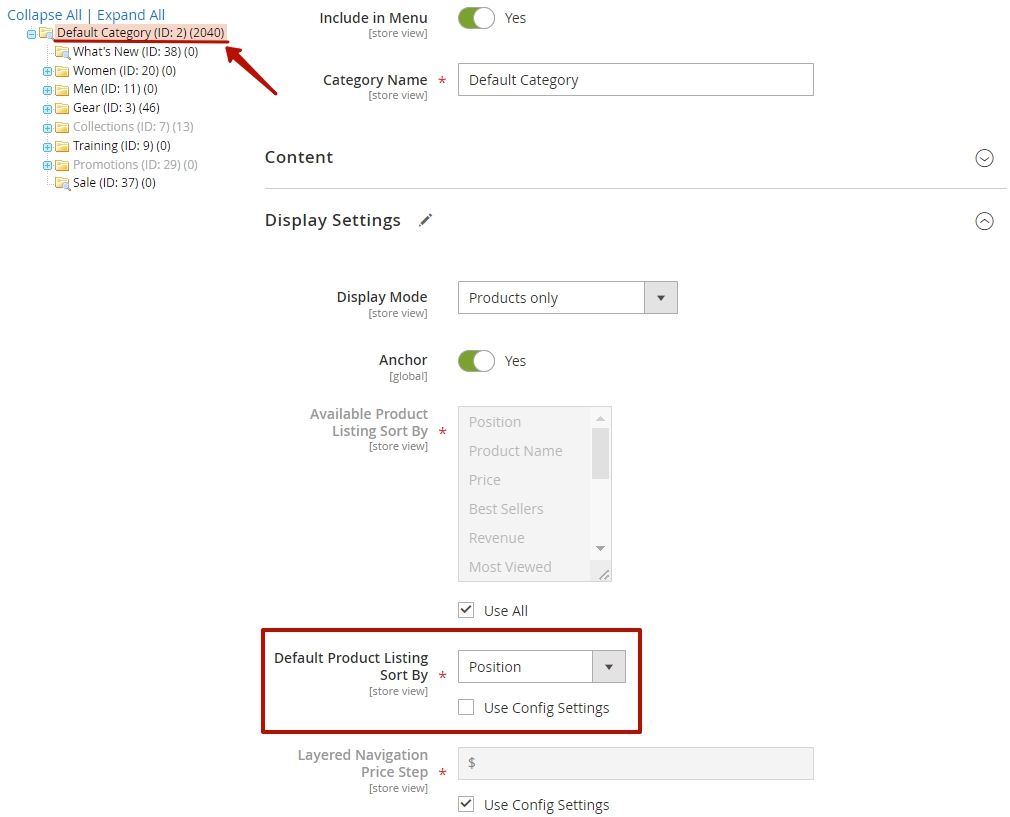 However, it is possible to set custom sorting per brand using the
Custom Product Sorting for Shop by Brand
add-on. This
module offers the ability to define specific product sorting rules and permits you to position items at fixed locations on brand pages.
To select a custom sorting option, go to Amasty → Improved Layered Navigation: Brands → Brand Management → [your brand], then scroll down to the Products section. In the Sort Order field, you can choose your desired product listing logic. Once you have made your selection, simply click on the Sort button to apply the chosen sorting logic.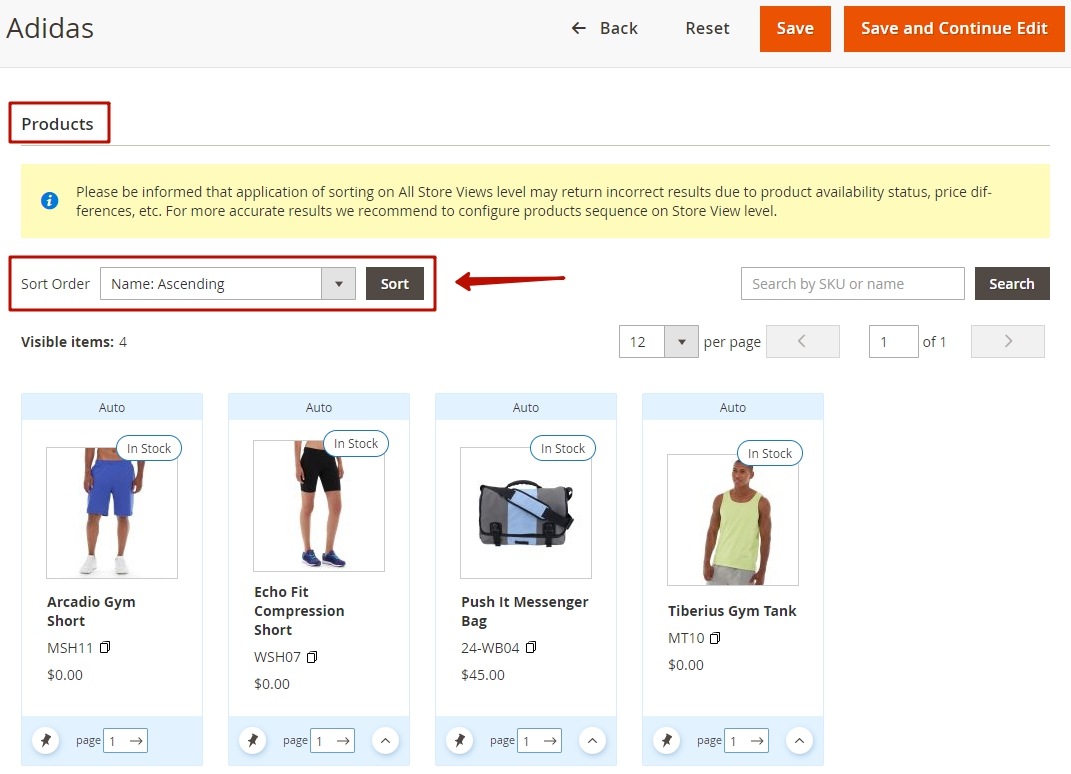 After saving the settings, it is recommended to run reindex and flush the Magento cache for the changes to apply.

As a result, the selected sorting is used on the brand page on the storefront: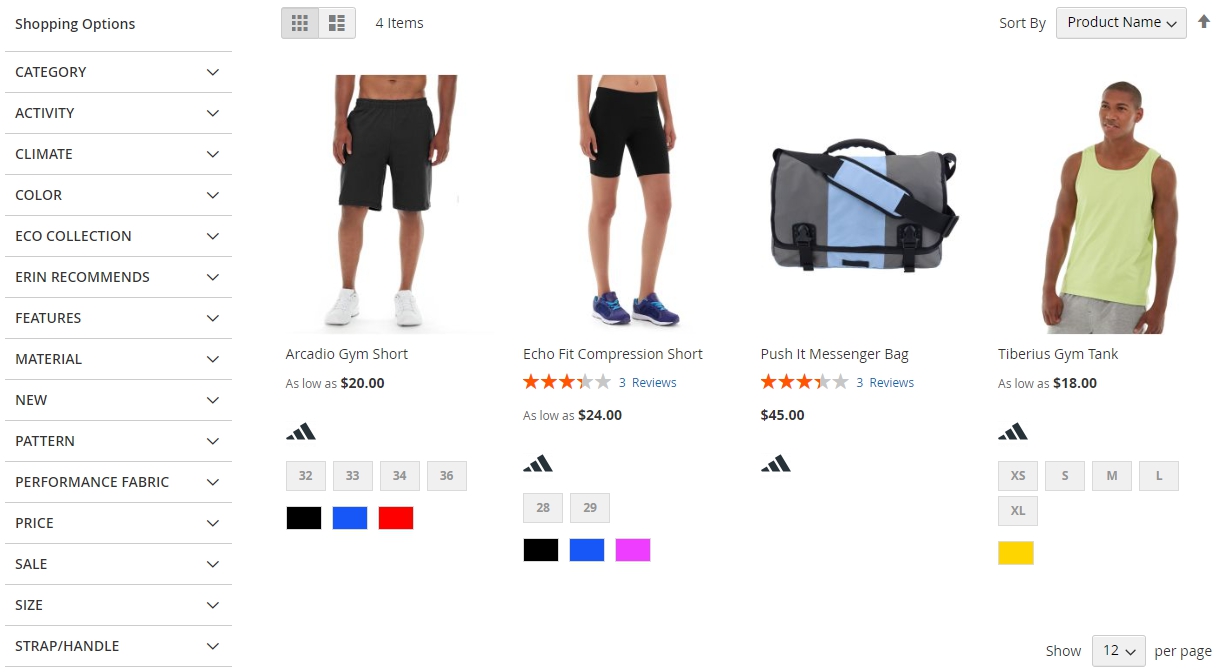 Related Articles

How to resolve the "Please select brand attribute in Stores → Configuration → Amasty Extensions → Improved Layered Navigation: Brands." frontend error?

The message "Please select brand attribute in Stores → Configuration → Amasty Extensions → Improved Layered Navigation: Brands" appearing on your All Brands Page indicates that additional configuration is required to display the brands on the ...

How to disable Improved Layered Navigation on a specific store?

For multistore installations, this option is not covered. Although the settings for the Improved Layered Navigation module can be configured individually for each store view, the module cannot be disabled on a store view basis.

Is it possible to add a custom attribute (Brand, SKU, etc.) to the list of sorting options?

Our Improved Sorting module extends the standard Magento sorting by adding new sorting options which are: Best Sellers, Top Rated, Most Viewed, etc. Nevertheless, it is possible to add a new option to the sorting list using the default Magento ...

How to add brands to your e-store?

There are 3 crucial steps to be followed for adding the brand to the e-store: Step 1. A new attribute should be created in Product → Attributes. Step 2. The attribute should be added to the products. Step 3. It is necessary to set the created ...

How to modify the brand icons size on product listing and product details pages?

In order to change the width and height of the images on the product page and on the product listing, please navigate to Improved Layered Navigation: Brands settings, tabs Product Page Brand Settings: and Product Listing Page Settings for catalog ...