The cost of renewing a product subscription is 80% of the current product price. This 80% fee is applicable only for the renewal. For all subsequent years, the subscription will cost 60% of the original price annually.
To renew your product subscription, follow these steps:
2. Navigate to the Subscriptions tab.
3. Locate the desired product in the Subscriptions list.
4. Click the Renew button.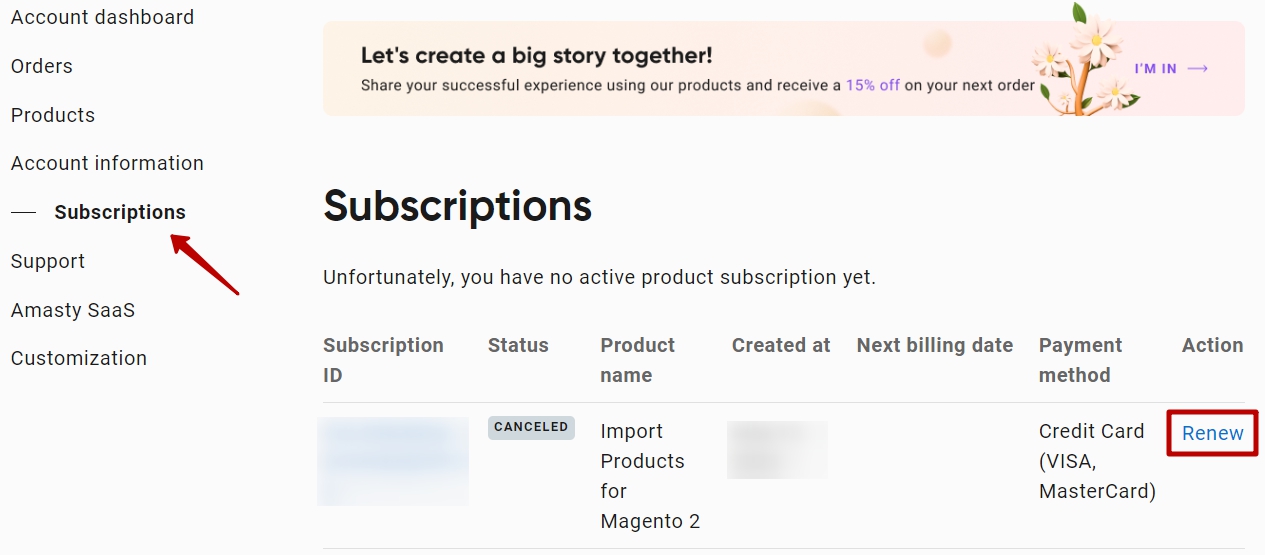 Clicking the Renew button will direct you to a contact form, where you can submit a request to our Sales team. Please provide the following information in the form: your name, email address, and details about the subscription (ID and extension name). Once you have entered the necessary information, click the Submit button.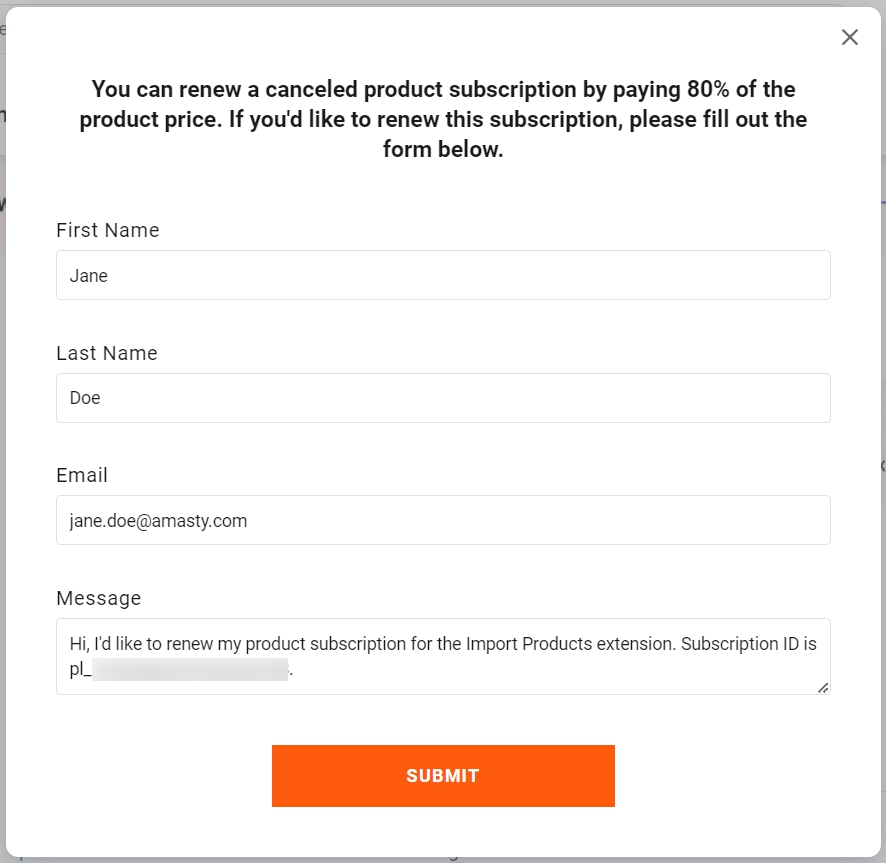 Our managers will add a discounted product to your cart and email you with the details on how to proceed with the purchase.