How to make customers add only specific amounts of products to the cart (e.g. 4, 8, 12, etc)?
Navigate to
Catalog → Products →
choose the product
→ Quantity → Advanced Inventory
and set
Enable Qty Increments
to
Yes.
Once this setting is enabled, the
Qty Increment
field appears, where you can specify the step of the item qty customers should add to the cart.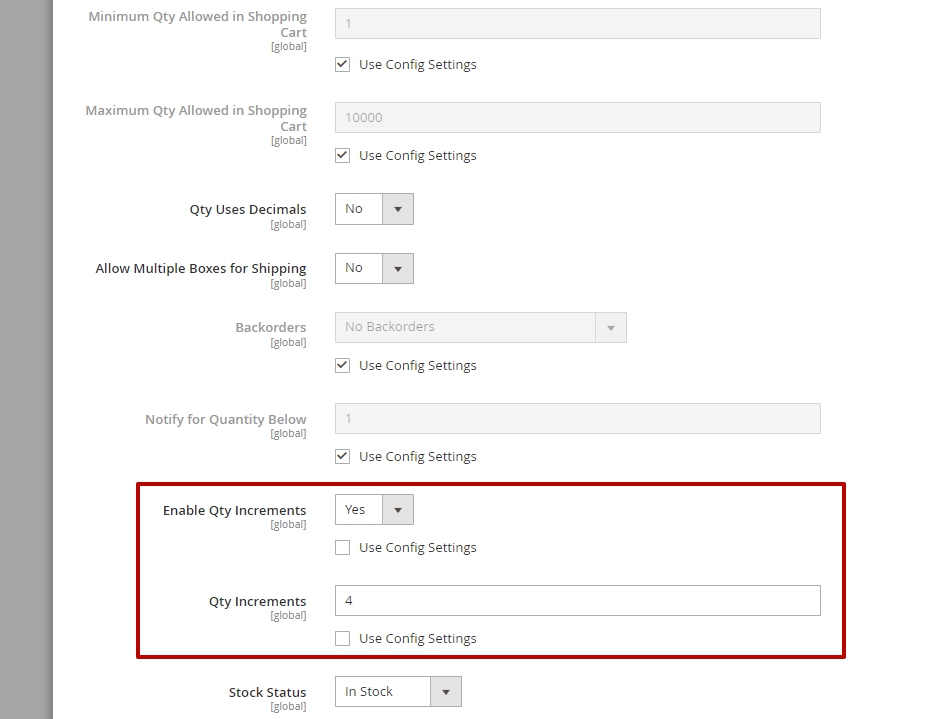 For bulk product update, there's an option to set Qty Increments via Magento mass actions. For that, tick the required products on the product grid and click the Update Attributes mass action: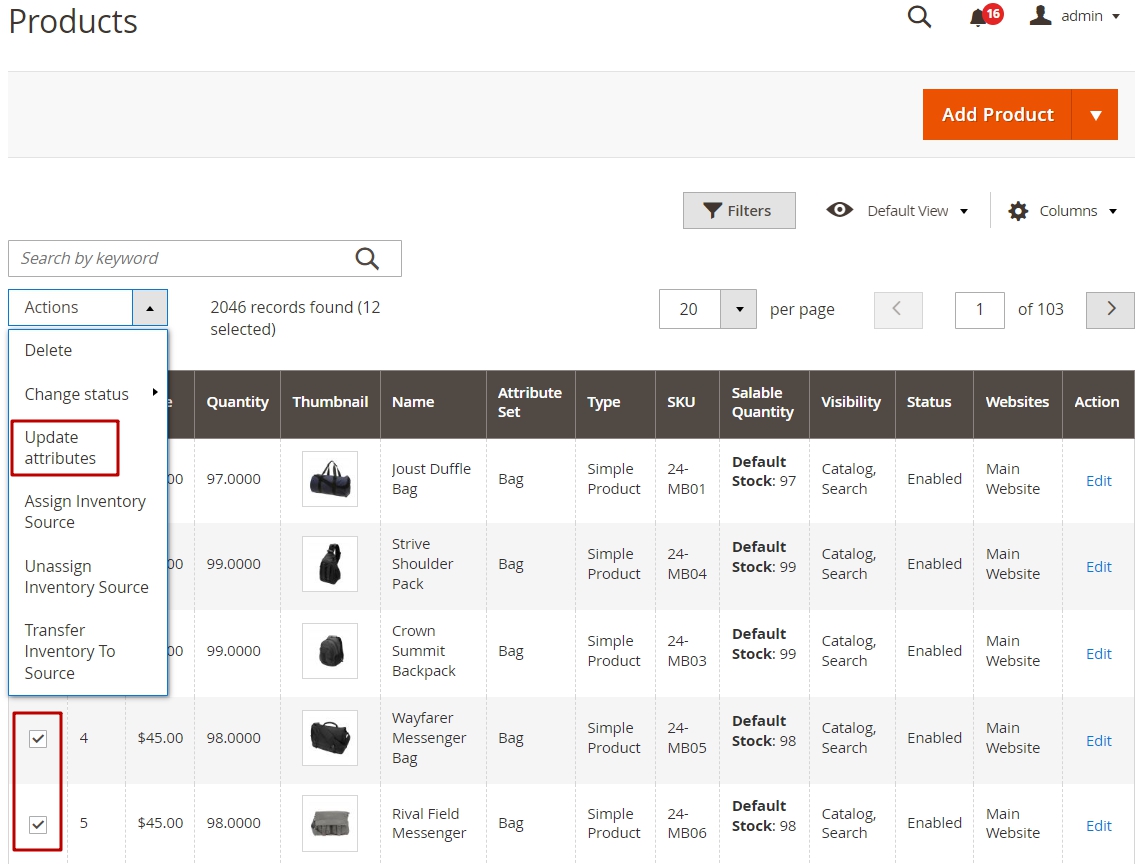 The action will open the Update Attributes configuration page. To set the required value for the
Qty Increments
field, go to the
Advanced Inventory
tab. Locate the
Qty Increments
field, enter the desired value, and proceed to save the changes.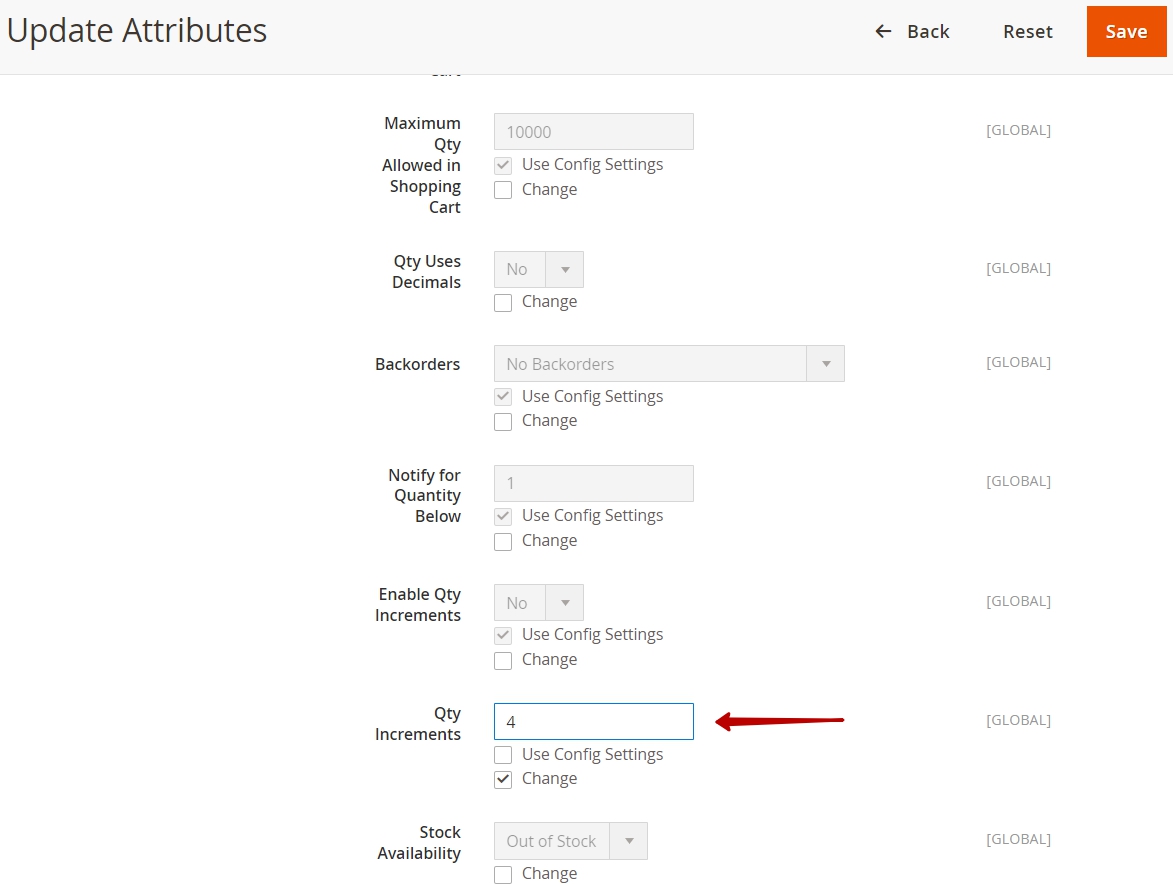 On the frontend, customers will receive a notification indicating that they can only purchase certain quantities of the product: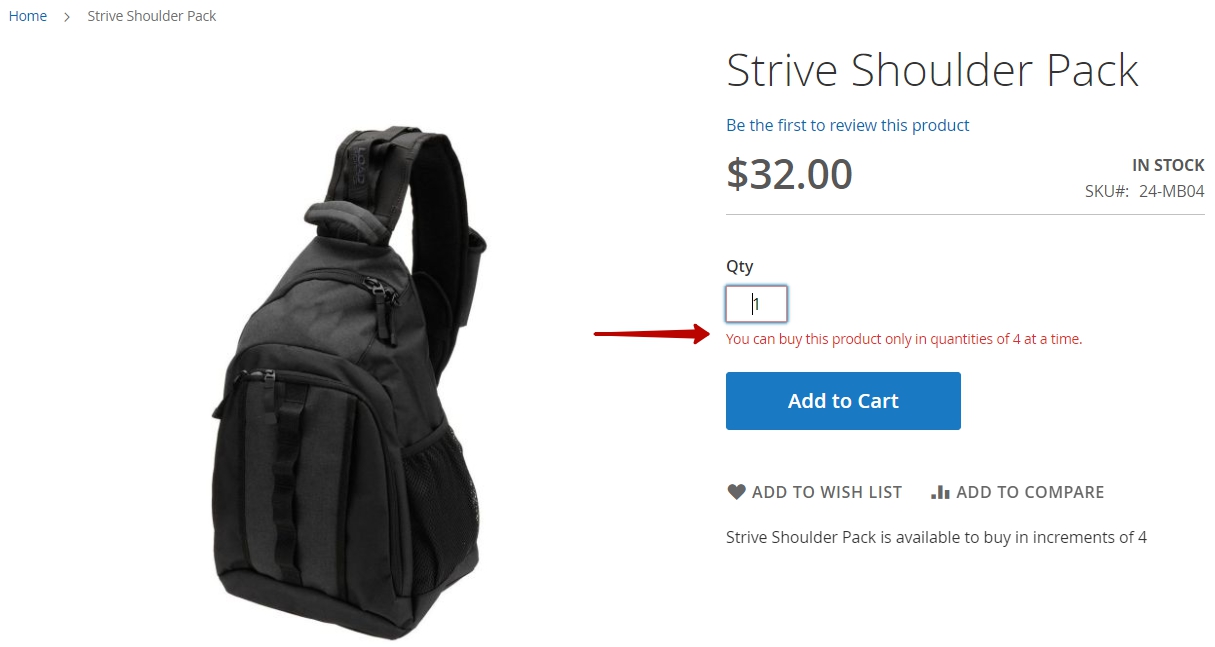 Related Articles

How to make product image change after choosing a configurable option on the product listing page?

Configurable products are assembled from simple products, which represent variations of the same item. Each simple product can have its own image that differs it from other options. For example, you can upload images of different color variations of ...

How can I add more countries to the Shipping Country condition dropdown?

Many rule conditions, such as in Magento Cart Price Rules or Amasty Shipping extensions, use the default Shipping Country condition option. It offers to choose countries allowed in the general settings of Magento. To add more default countries to ...

How to show configurable options in product listing?

If product options are not displayed on category pages, customers have to select them from the product page to add the items to the cart. To display configurable swatches on category pages, navigate to Stores → Attributes → Product → choose the ...

What is the difference between Magento Open Source/Community, Magento Commerce/Enterprise, and Magento Commerce Cloud?

Magento Commerce Exclusive features The most obvious difference between Magento Commerce and Magento Open Source is that the Commerce edition is paid. The cost of the license depends on the total annual income of the store. Magento Open Source can be ...

How to add a product attribute to rule conditions list?

Some attributes might not be available in the conditions list when you create a new rule. To add an attribute to the conditions, follow the steps below: Step 1. Navigate to Stores > Attributes > Product, choose the attribute and open the Storefront ...