How to grant SSH access to my server if I'm using SSH keys on it?

In accordance with our security policy, we do not accept external SSH keys that are provided by outside means, such as an attachment to the ticket, email, archive, link, etc. To connect to customer servers, we use keys (both public and private) generated by secure forms, which we use to safely store such data.
Generating the public key:
1. When contacting our support specialists via a created ticket, you will be sent a secure link, which you need to open to fill in the access credentials.
Proceed via this link and enter the data (such as Magento admin area access details, hostname, SSH port, etc.).
2. After specifying the credentials, please select
Key
in
Magento file access section → Authorization Type
: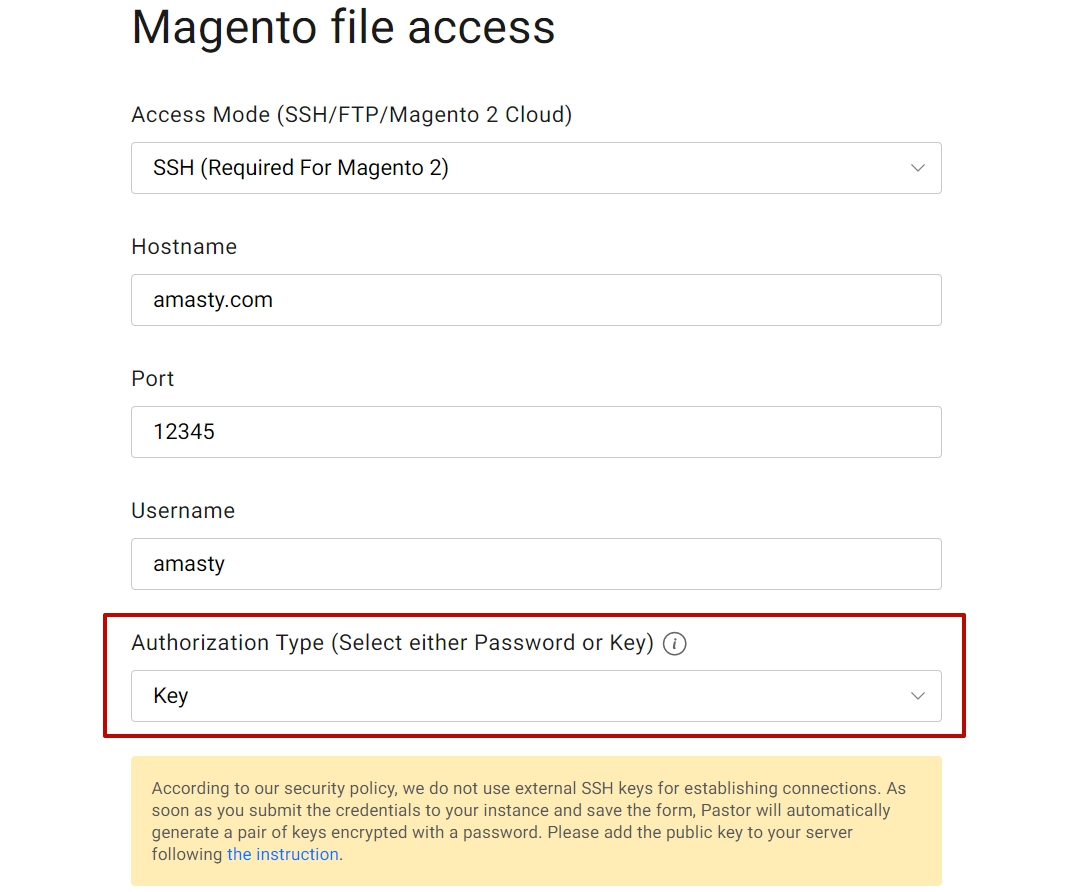 3. Press the
Secure Submit
button at the bottom of the page when you're ready: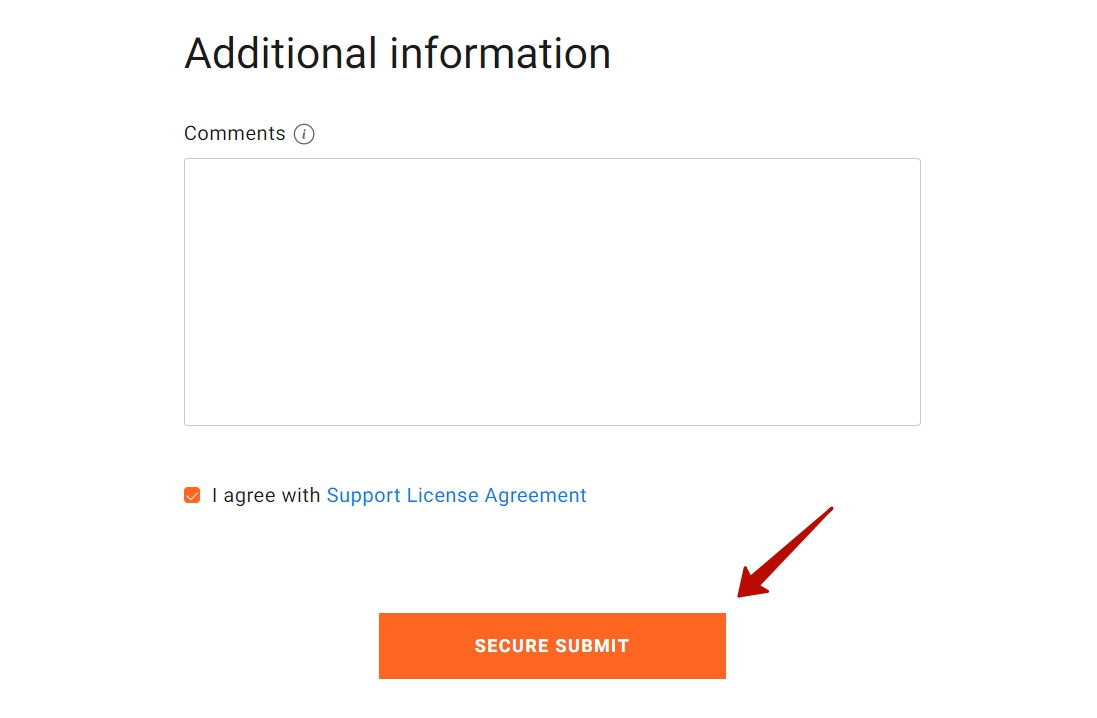 4. You will see a box with the generated public key, which you need to place on your server and authorize: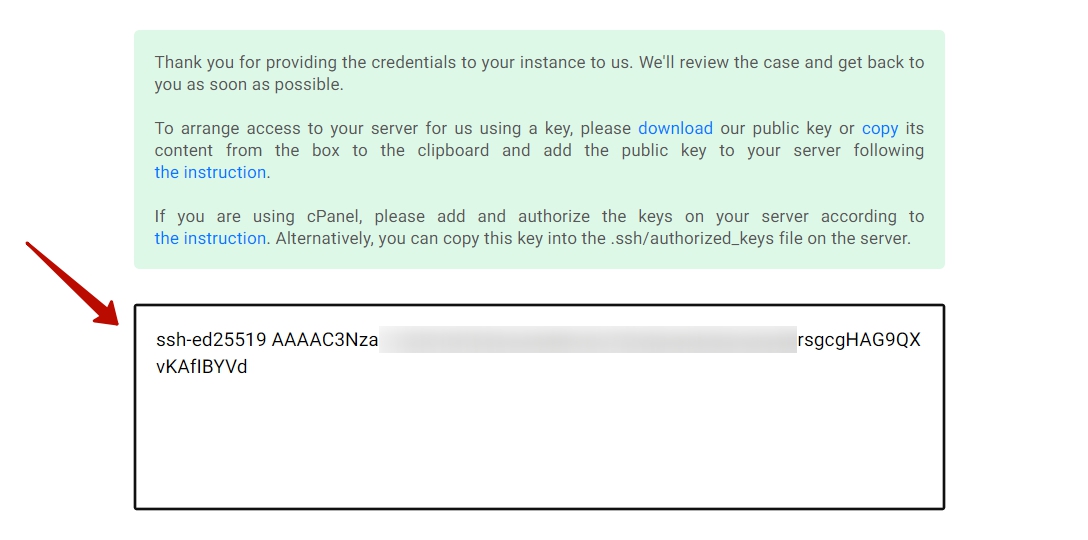 Adding the public key to the server:
1. Navigate to the
/home/*sshusername*/.ssh
server folder and find the
authorized_keys
file:

2. Copy the contents of the box with the public key, or, if you downloaded it as a .pub file, the content of the downloaded file, into the authorized_keys file, and save the changes:


That's it! Now we will be able to connect to your server.

Announcements

Already Done in Q4'22

New Amasty services Make sure your site is well-performing with our E-commerce QA testing service. Let our specialists check various elements of your website and get the issues fixed. The service is available for any e-commerce platform (Magento, Shopify,

Roadmap | What to expect in Q4'22

New features and improvements Elastic Search better performance of synonyms; REST API support. Product Labels enhanced extension performance with a lot of products on the page. Blog Pro posts migration from one Magento instance to another; email notifications

Already done in Q3'22

New solutions Our new SaaS tool - Website SEO Health Check. Discover the most severe SEO mistakes which can damage your website. Available as part of Pro and Premium SEO Toolkit. New features and improvements Import and Export NEW we added the possibility

What to expect in Q3'22

New features and improvements Improved Layered Navigation integration with Live Search. Elastic Search improved Relevance Rules functionality. Product Feed an option to add configurable options to product URL; possibility to use Quantity attribute as

Already Done in Q2'22

Brand-new extensions Google Page Speed Optimizer Powered by SpeedSize™ is a synergy of Amasty Google Page Speed Optimizer and SpeedSize, which will help you greatly increase the site performance due to code structure compression and neuroscience media