How to configure search synonyms in Amasty Elastic Search?
Besides other features like Search Relevance Rules, Stop Words, etc., the Amasty Elastic Search extension supports Search Synonyms.

Default Magento synonyms aren't used in Amasty Elastic Search, the module manages synonyms separately.
Step 1. To configure the Elastic Search synonyms, proceed to
System → Amasty Elastic Search → Manage Synonyms
→
Add New Synonym
. Here you can list the synonyms separated by a comma in the
Synonym Enumeration
field. Then pick the necessary store view, and save the configuration: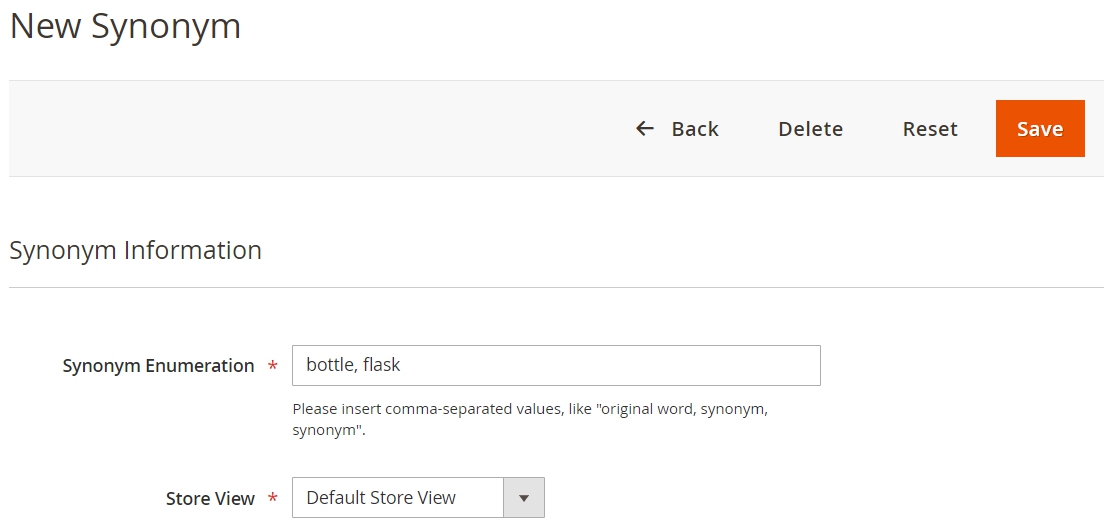 Step 2. After the configuration is saved, it is required to run a full reindex and flush cache for the changes to be displayed on the frontend.

When all the configurations are set, customers will see the same search results for a synonym as for the original word: