How to allow guest customers to submit an RMA request?
To enable guest RMA, navigate to
Stores > Configuration > Amasty Extensions > RMA > General
and enable the 'Allow Guest RMA' option.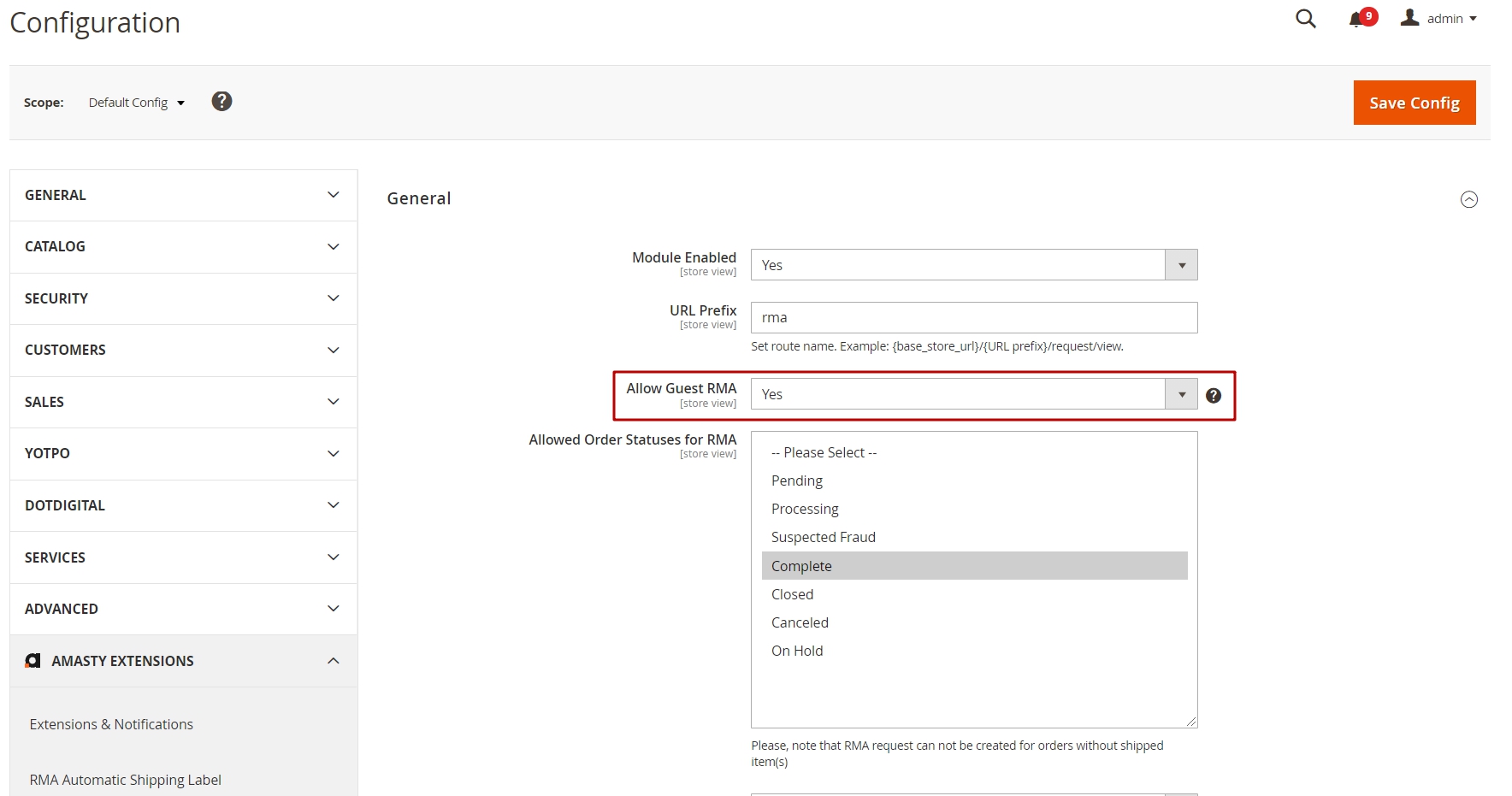 Guest visitors will be able to find the link to the refund request creation page in the footer.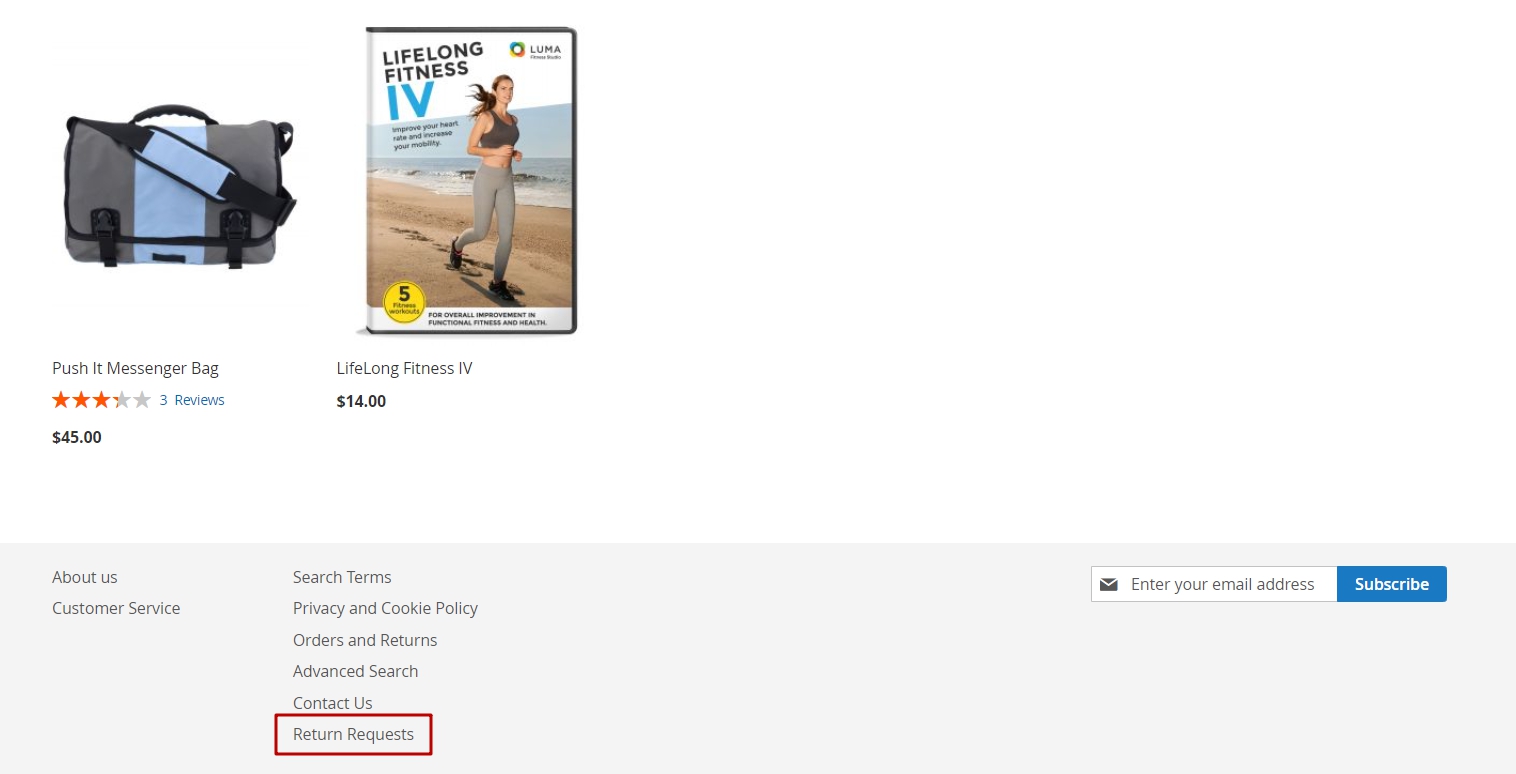 Announcements

Already done in Q3'22

Extensions updates Advanced Reports now, when a website works with multi currencies while filtering reports by the store views, the data in the report is converted to the site base currency; now, the Product Performance report displays up-to-date customer

What to expect in Q3'22

New features and improvements Improved Layered Navigation integration with Live Search. Elastic Search improved Relevance Rules functionality. Product Feed an option to add configurable options to product URL; possibility to use Quantity attribute as

Already Done in Q2'22

Brand-new extensions Google Page Speed Optimizer Powered by SpeedSize™ is a synergy of Amasty Google Page Speed Optimizer and SpeedSize, which will help you greatly increase the site performance due to code structure compression and neuroscience media

What to expect in Q2'22

Amasty always strives to deliver new functionality in accordance with the most popular customers' requests and e-commerce trends. In this article, we'll share our plans on new extensions, improvements, fixes, and other releases the team intends to be

March'22 results

New Solutions In March, the team presented two new suites that combine features of top Amasty extensions and are attractive price-wise: Must-Haves Suite. Don't know how to grow your business or what to start with? Get our must-have set of features for