Does the SEO Toolkit allow users to automate product image alt text?
The
SEO Toolkit includes the Alt Tags Generator. It allows users to generate Alt Tags for product and category images automatically in bulk by creating Alt Tag Rules. Please note, that this functionality is available only for the
Pro and Premium
pricing plans of the
SEO Solution
.
To create an ALT tag rule, please, navigate to
Marketing → Amasty AltTagGenerator → Alt Tag Rules (Products)
and click the '
Add new
' button.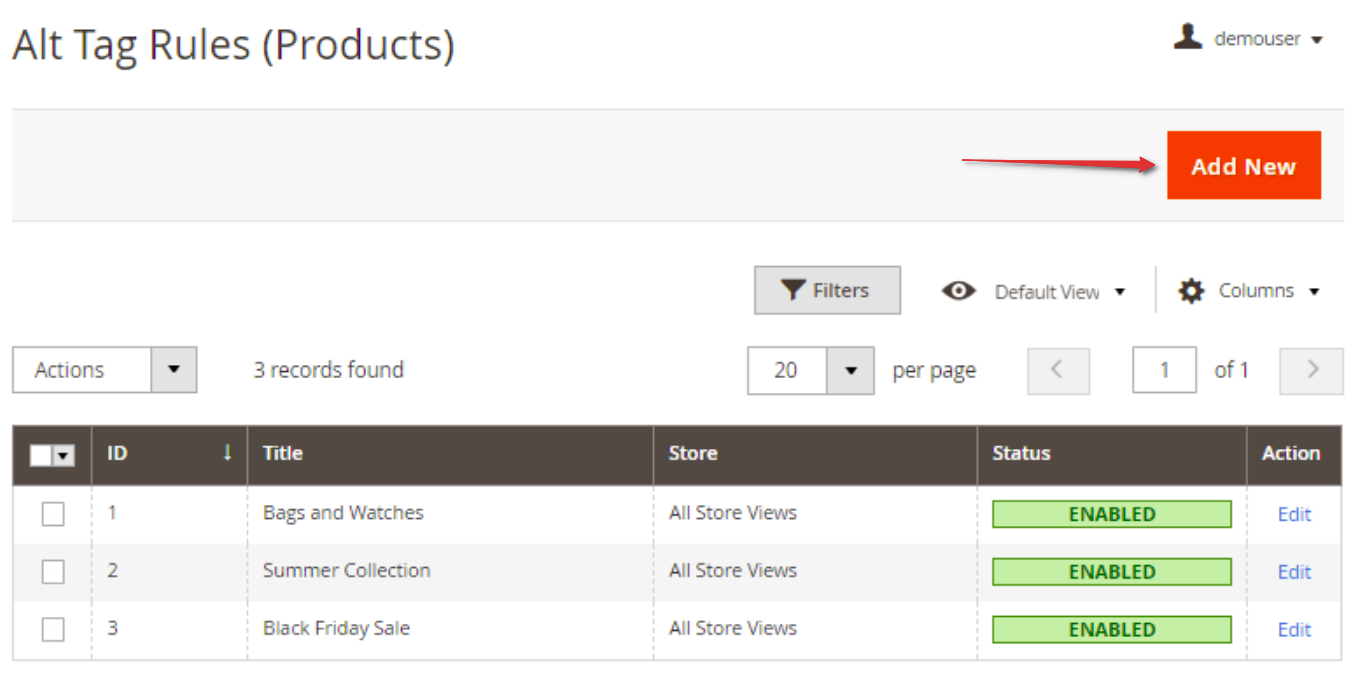 You can specify the Alt tag template using variables and product conditions
to select the products to which the Alt Tag template will be applied.
Variables in the
Alt Tag Template
field: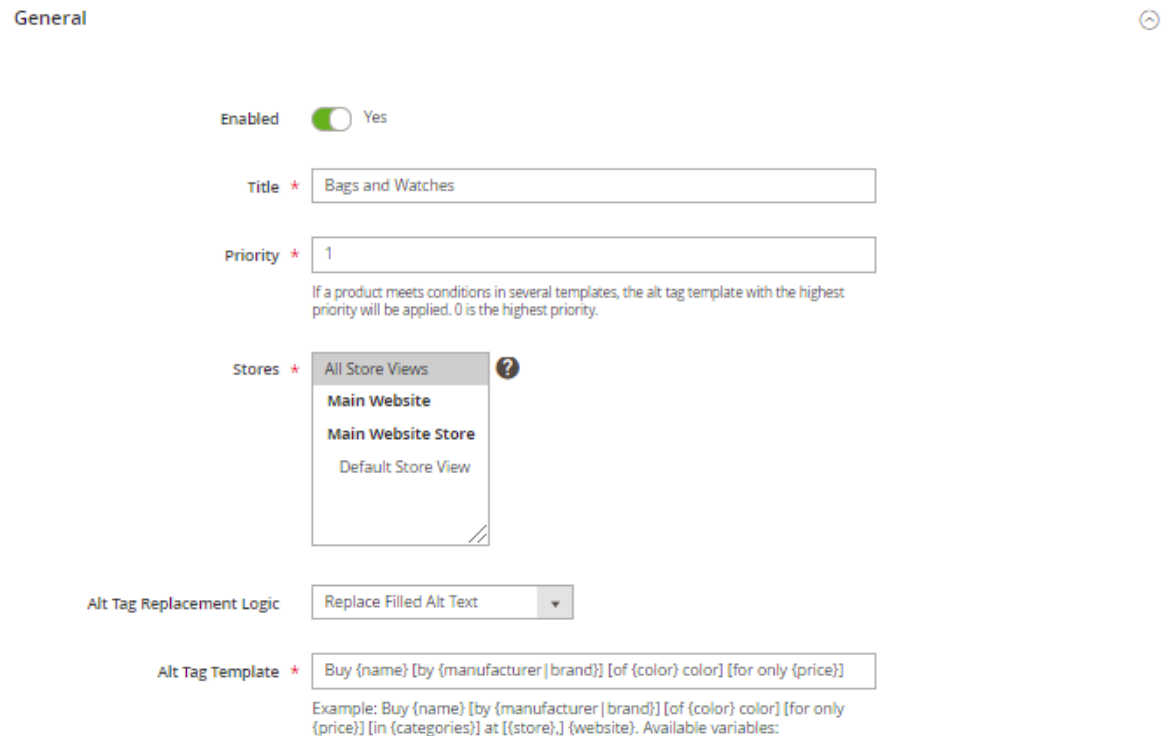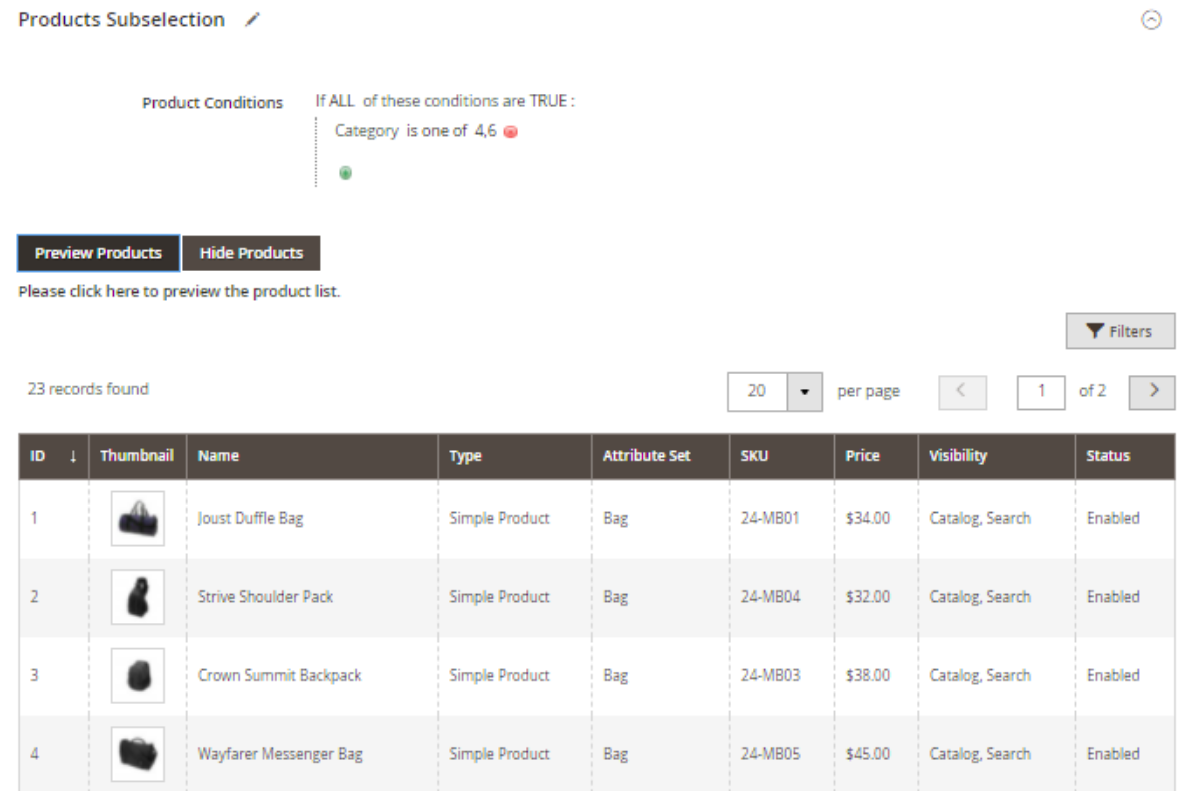 Related Articles

How to customize the SEO content of the pages with SEO Meta Tags Templates?

Some extensions allow the creation of pages but lack the functionality of customizing their SEO parameters. For example, you may be willing to add NOINDEX, NOFOLLOW robot tags to the authors, categories or tags pages created with the Blog Pro ...

How to use meta tags templates?

You can create unique meta tags for many pages at once using meta tag templates. If you'd like to generate a template, please navigate to Amasty > SEO Meta Tags Templates > Meta Tags by Category/Meta Tags by Custom URLs. First, please ...

How can the size of images for the blog be adjusted?

The images' width and height can be adjusted in the Blog Configuration Settings. To do so, please head to Amasty > Blog Pro > Configuration > Post and specify the image width and height: The image in the Blog post will be resized to the ...

What's the difference between an HTML SItemap and an XML Sitemap?

The difference is that XML sitemaps are written for search engines and HTML sitemaps are written for users. 1. The XML sitemap is not displayed on the frontend. It is a .xml file that is located on the server. It contains links to all ...

How to remove HTML from the product description?

In order to remove unnecessary HTML tags from the product attributes - description, short description, title - it is recommended to use both strip_tags and html_escape modifiers one after another, like in the following example: ​
Announcements

Already done in Q3'22

Extensions updates Advanced Reports now, when a website works with multi currencies while filtering reports by the store views, the data in the report is converted to the site base currency; now, the Product Performance report displays up-to-date customer

What to expect in Q3'22

New features and improvements Improved Layered Navigation integration with Live Search. Elastic Search improved Relevance Rules functionality. Product Feed an option to add configurable options to product URL; possibility to use Quantity attribute as

Already Done in Q2'22

Brand-new extensions Google Page Speed Optimizer Powered by SpeedSize™ is a synergy of Amasty Google Page Speed Optimizer and SpeedSize, which will help you greatly increase the site performance due to code structure compression and neuroscience media

What to expect in Q2'22

Amasty always strives to deliver new functionality in accordance with the most popular customers' requests and e-commerce trends. In this article, we'll share our plans on new extensions, improvements, fixes, and other releases the team intends to be

March'22 results

New Solutions In March, the team presented two new suites that combine features of top Amasty extensions and are attractive price-wise: Must-Haves Suite. Don't know how to grow your business or what to start with? Get our must-have set of features for