How can I output price for the out-of-stock products in the feed?
If you'd like to output the price for out-of-stock products, please, use the "price" attribute.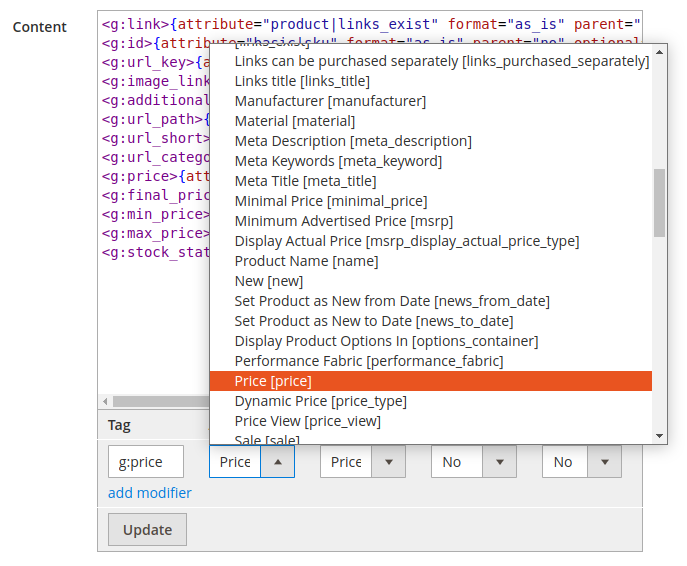 This way, the price will be displayed even for the out-of-stock products.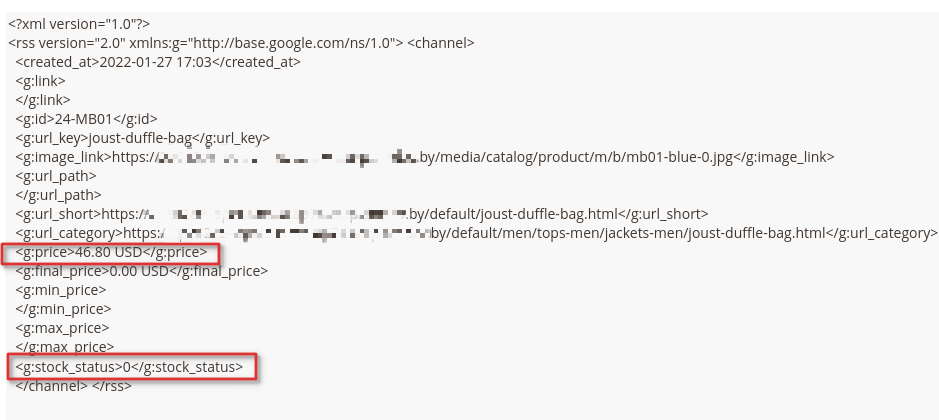 Related Articles

Can I output products based on the source or stock in the feed?

Product Feed extension, by default, supports product output based on the store view only, meaning that it is not possible to select a particular stock or source. Nevertheless, it is possible to exclude products with "Out of Stock" status ...

We need to output both individual and parent SKUs with the simple products belonging to a configurable product in the feed. Is this possible?

Indeed, it's possible to use the SKU attribute in two fields. One field, marked as Parent=No, will pull each product's individual SKU; the other, configured as Parent=Yes, will output the SKU of the configurable product: You can use this ...

How to add shipping attributes to the Google Merchant feed?

The module itself does not calculate any shipping values - weight, prices, etc. as those are calculated on the checkout. Shipping costs for the products in the feed should be specified in the marketplaces where this feed will be uploaded. ...

How to add an attribute to the list of attributes in the feed?

In order for the attribute to be available in the list of attributes in the feed profile, it should be allowed for usage in Promo Rules Conditions. To do so, navigate to the Stores > Attributes > Product and choose the required ...

Feed is empty after download - how to fix that?

If the feed was created via the custom feed template in .xml, .txt, or .csv formats, it is required to manually add some product attributes to it because initially, the custom template does not contain any attributes. 1. Navigate to the ...
Announcements

Already done in Q3'22

Extensions updates Product Feed we added the 'With predefined product options' modifier, so you can add the child products URLs with preselected options to the feed; we added the ability to set the conditions for products unloading to the feed by the

What to expect in Q3'22

New features and improvements Improved Layered Navigation integration with Live Search. Elastic Search improved Relevance Rules functionality. Product Feed an option to add configurable options to product URL; possibility to use Quantity attribute as

Already Done in Q2'22

Brand-new extensions Google Page Speed Optimizer Powered by SpeedSize™ is a synergy of Amasty Google Page Speed Optimizer and SpeedSize, which will help you greatly increase the site performance due to code structure compression and neuroscience media

What to expect in Q2'22

Amasty always strives to deliver new functionality in accordance with the most popular customers' requests and e-commerce trends. In this article, we'll share our plans on new extensions, improvements, fixes, and other releases the team intends to be

March'22 results

New Solutions In March, the team presented two new suites that combine features of top Amasty extensions and are attractive price-wise: Must-Haves Suite. Don't know how to grow your business or what to start with? Get our must-have set of features for