How can I add a surcharge for a particular rate?
If you need to add surcharges, you may consider one of the options below:
1. Add a surcharge in the Shipping Table Rates extension. It will be necessary to create additional rates for this purpose.
For example, if you have a general rate in your method, you can create an additional rate for your specific conditions (shipping country, weight, etc.) with a surcharge already applied, and then this rate will be used as soon as the conditions are met. Here, $2 surcharges are added for particular item quantity ranges: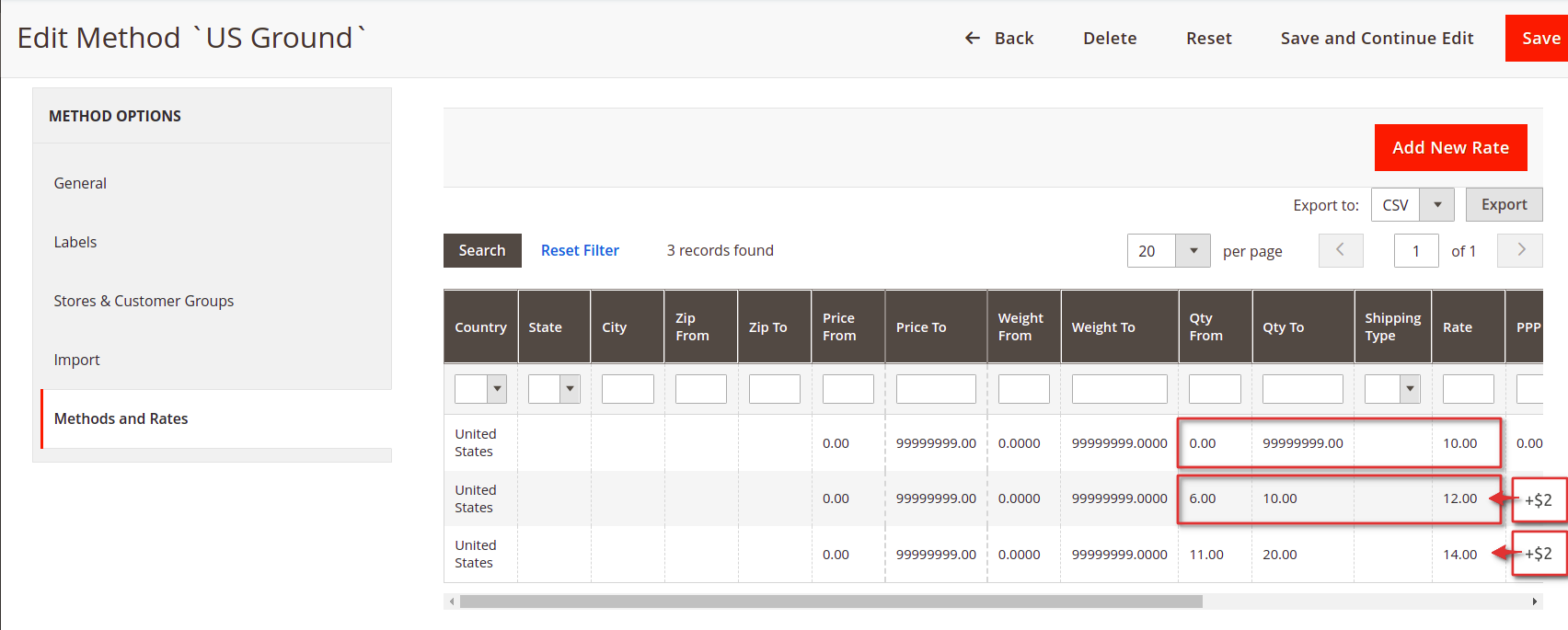 Here's a comparison of when the base rate is applied on the storefront: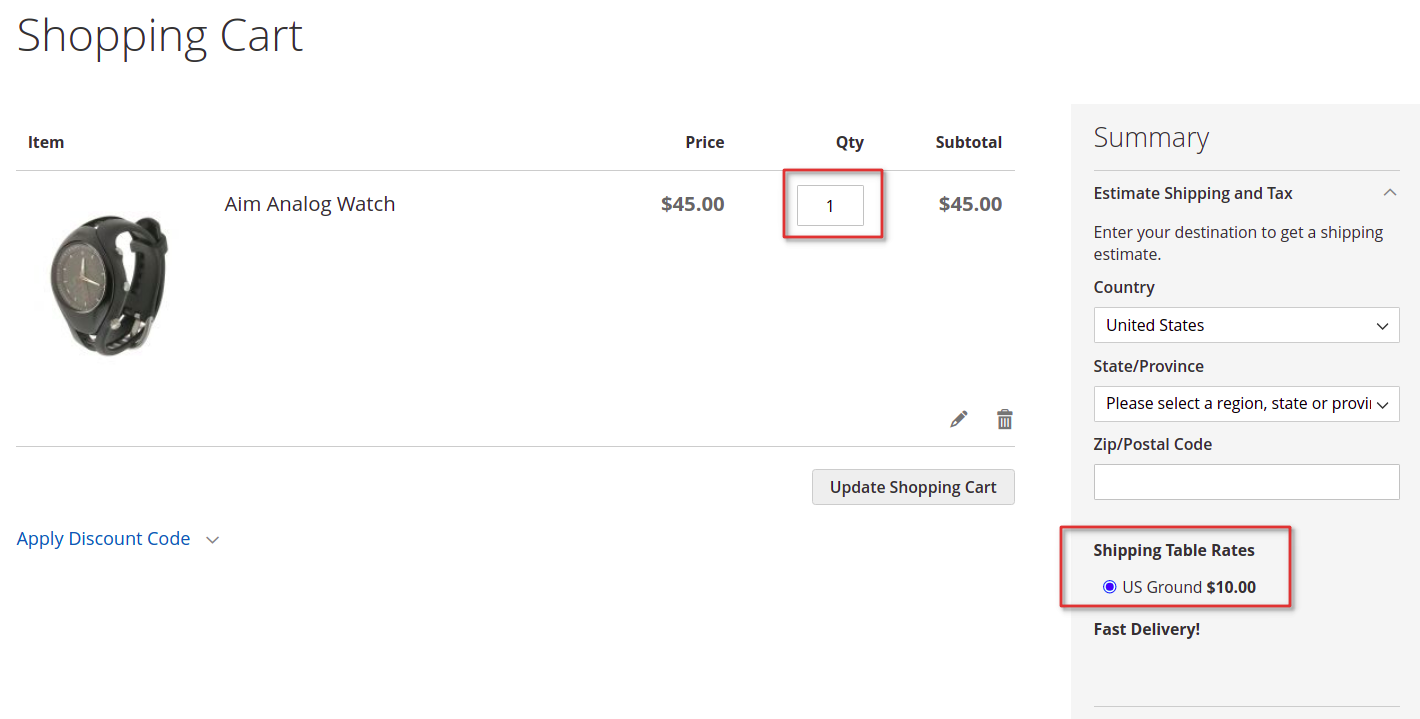 And when the surcharged rate is applied: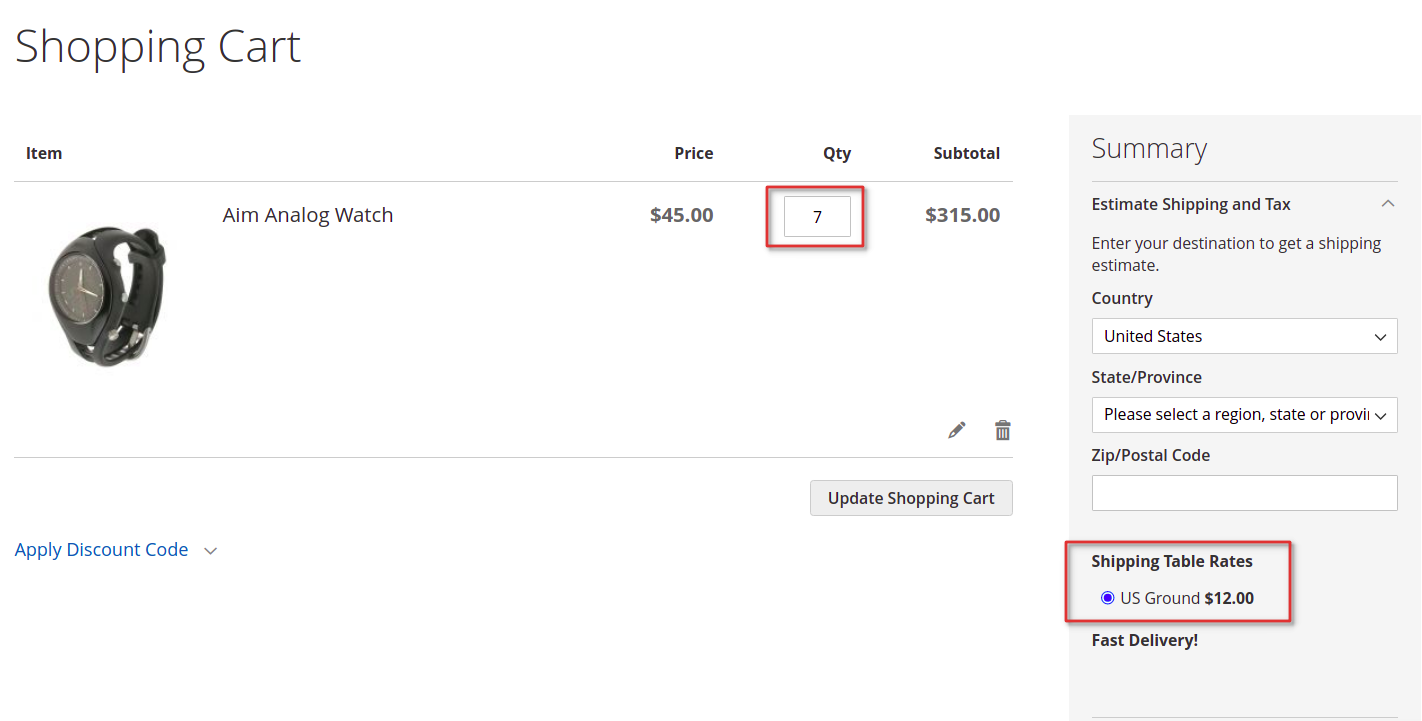 2.
As a more convenient way, we can offer using our
Shipping Rules
extension. It works perfectly in combination with Shipping Table Rates, and you won't need to create additional rates in Shipping Table Rates configuration, instead you'll have one base rate and as many shipping rules as you need, and they'll overwrite the base rate.
To create a shipping rule, go to Sales > Shipping Rules and add a new rule.
In the
Shipping Methods
tab, specify the name for the rule in Rule Name field and choose the shipping carrier/method that should be affected by the rule in the Shipping Carriers and Methods field: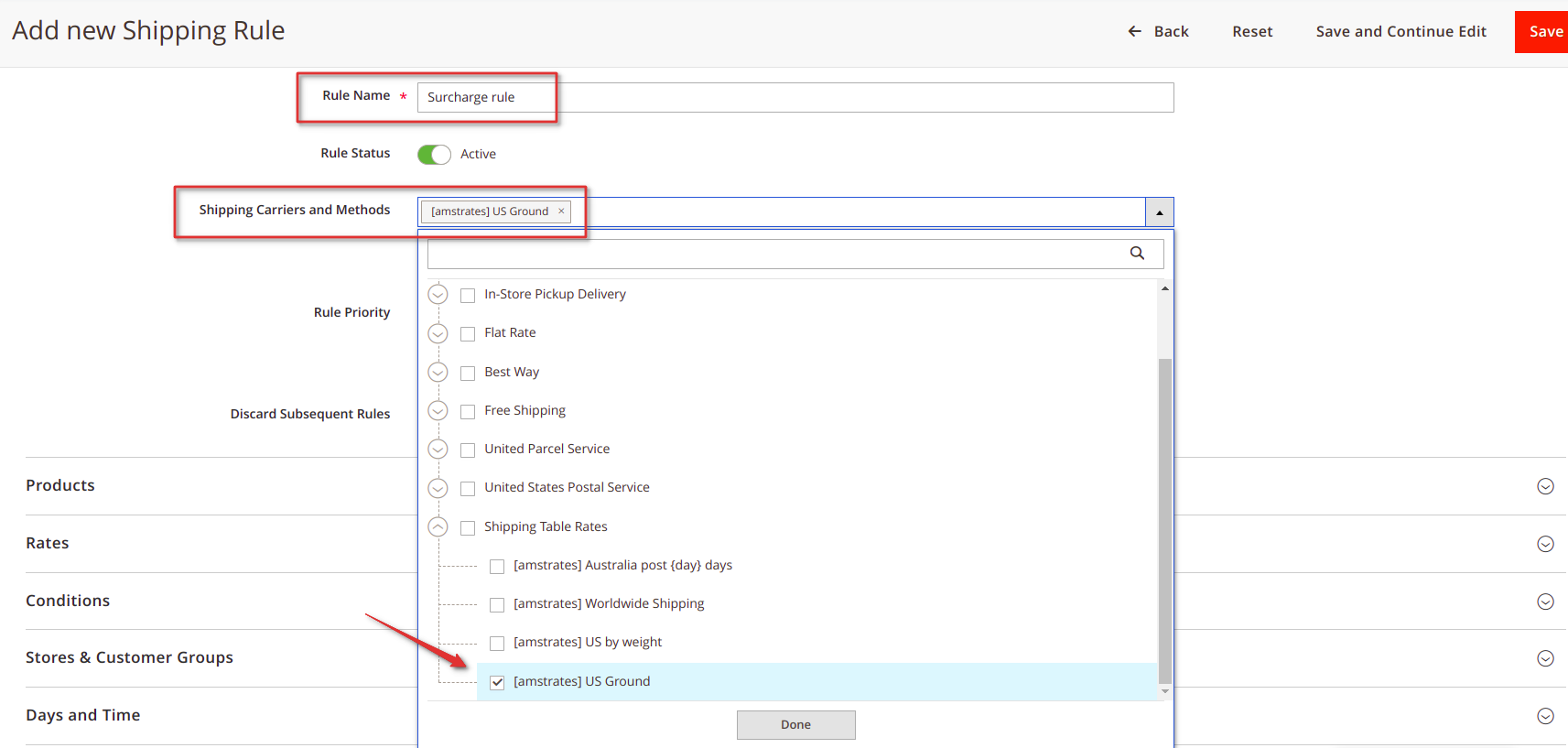 In the
Rates
tab, choose the rates calculation type (here Surcharge is selected as the shipping rate needs to be increased) and specify the amount of the surcharge: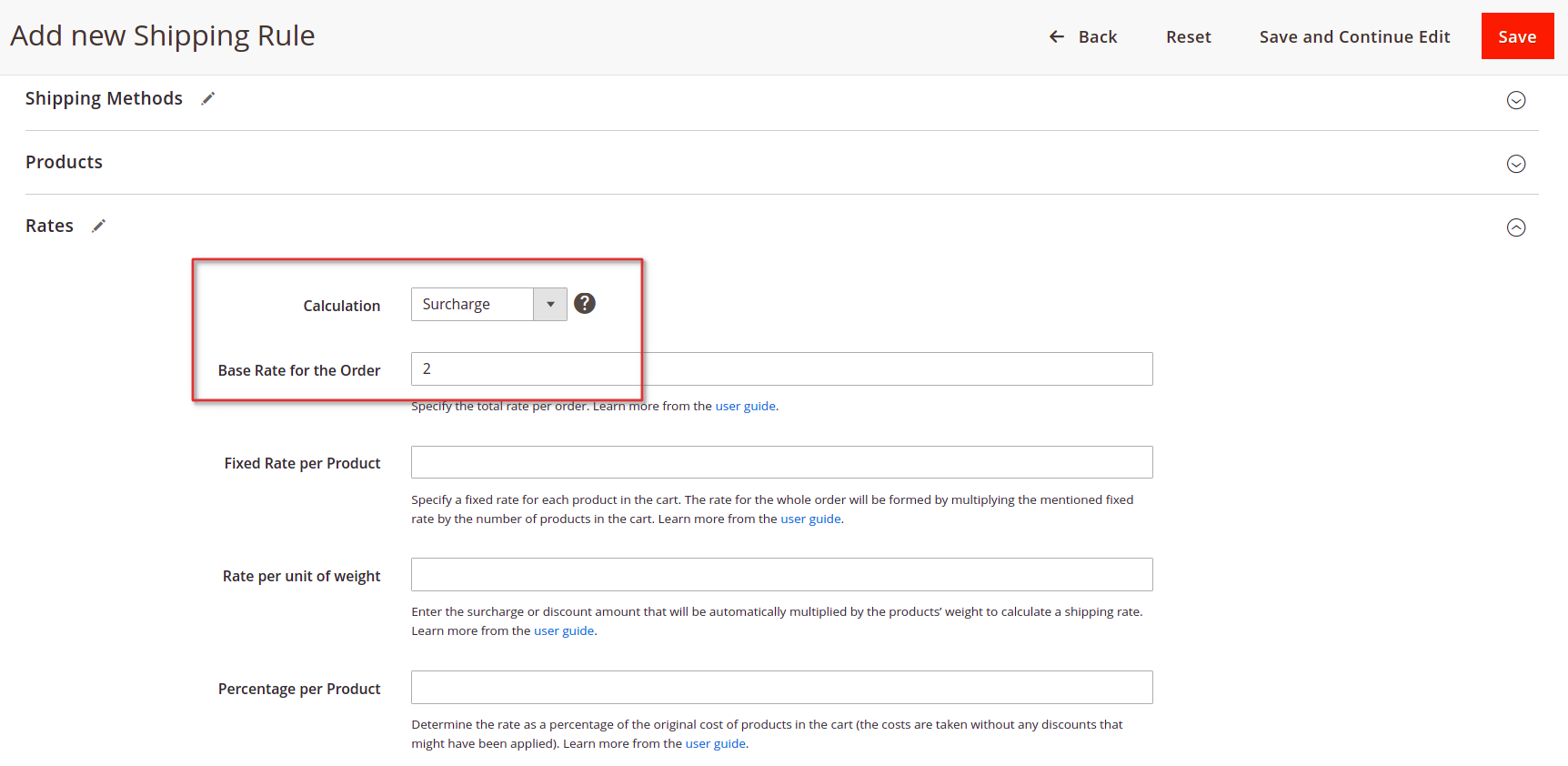 Finally, in the Conditions tab, define the conditions under which the rule needs to be applied: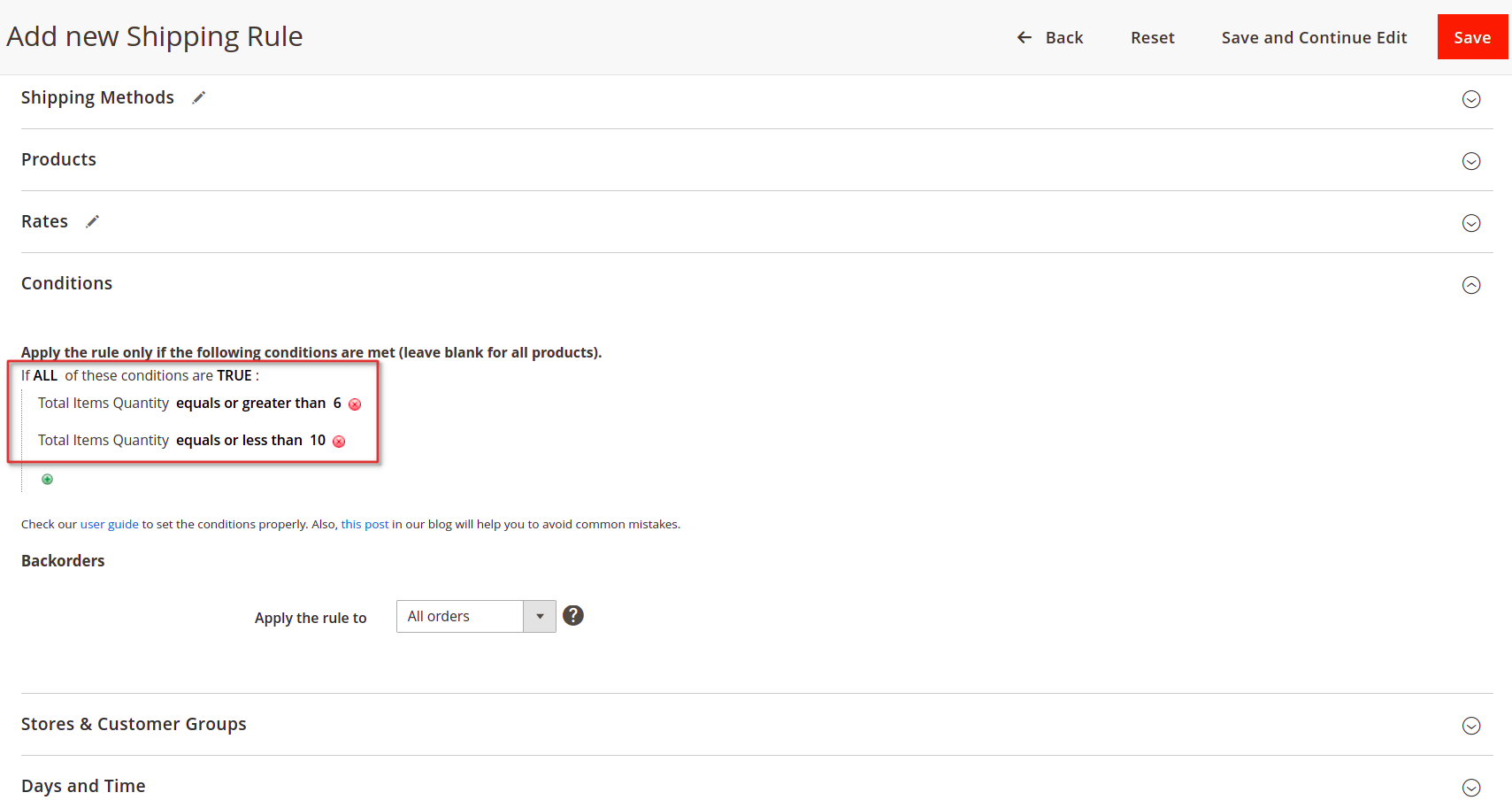 The result on the storefront will be the same as for the first option: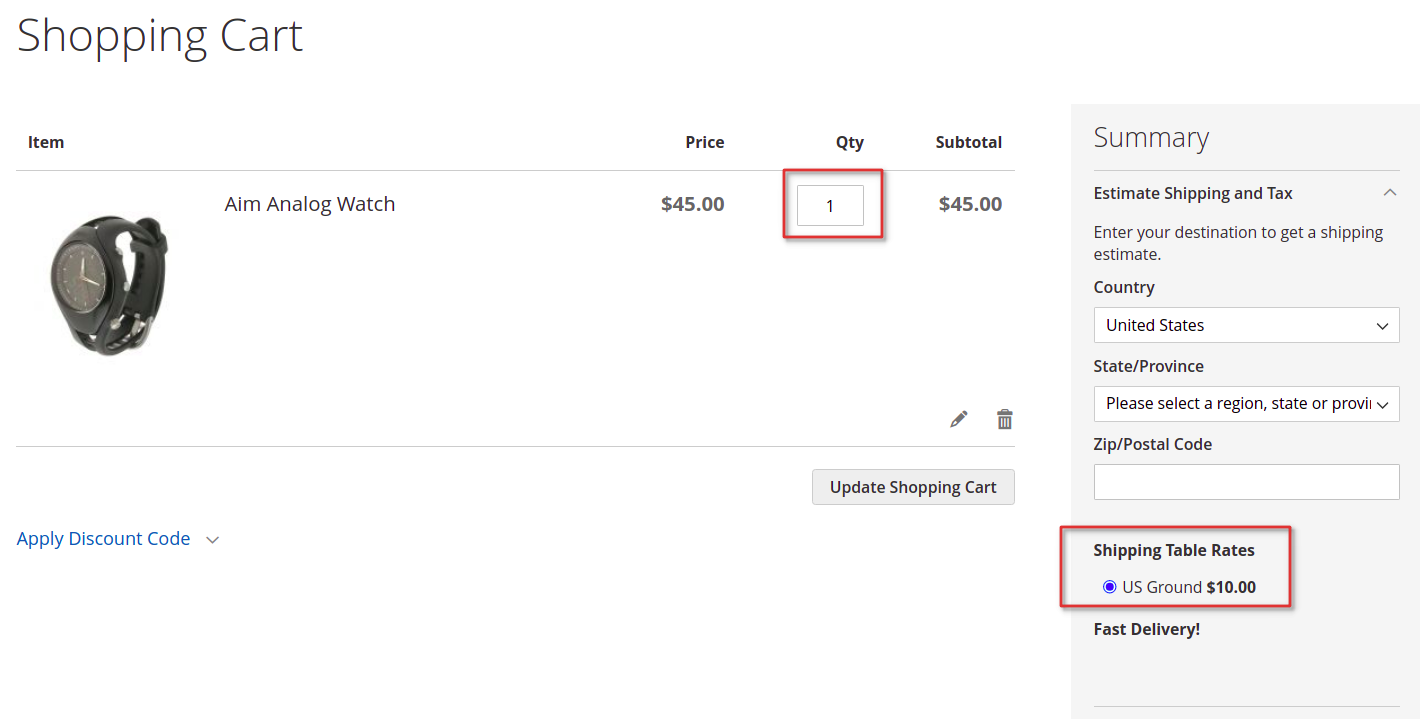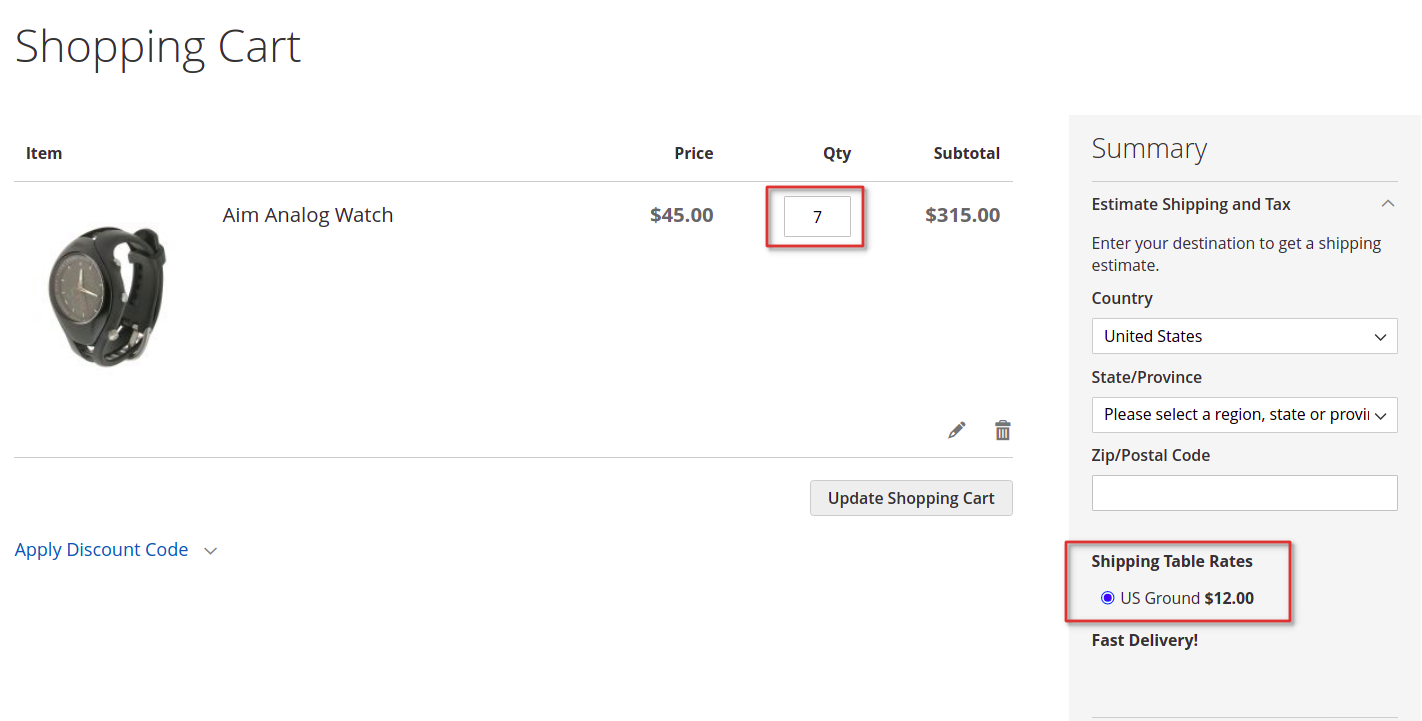 Announcements

Already Done in Q2'22

Brand-new extensions Google Page Speed Optimizer Powered by SpeedSize™ is a synergy of Amasty Google Page Speed Optimizer and SpeedSize, which will help you greatly increase the site performance due to code structure compression and neuroscience media

What to expect in Q2'22

Amasty always strives to deliver new functionality in accordance with the most popular customers' requests and e-commerce trends. In this article, we'll share our plans on new extensions, improvements, fixes, and other releases the team intends to be

March'22 results

New Solutions In March, the team presented two new suites that combine features of top Amasty extensions and are attractive price-wise: Must-Haves Suite. Don't know how to grow your business or what to start with? Get our must-have set of features for

February'22 results

Time to check the results of February! It's been a tough end to the month, but let's digress a bit and check out what the team has done. Extensions updates. Besides technical fixes, February was rich in new features and improvements: Jet

January'22 results

Can't help but start with the biggest news of the past month: Amasty switched to Product Subscriptions. It means that all extensions can now be acquired by subscription only. The initially purchased code of the module is still available in the customer