Google Merchant disapproved my products due to the "Incorrect Value [Identifier exists]" error. What should I do?
Google Merchant disapproves products either because they don't have GTIN at all or if the value is incorrect. Here is a useful article from Google explaining possible reasons in detail.
GTIN is not a default Magento attribute, therefore, if you'd like to add it, please, go to
Stores > Attributes > Product
, create a new attribute, and enable the
Use for Promo Rule Conditions
setting for it to appear among the feed's attributes.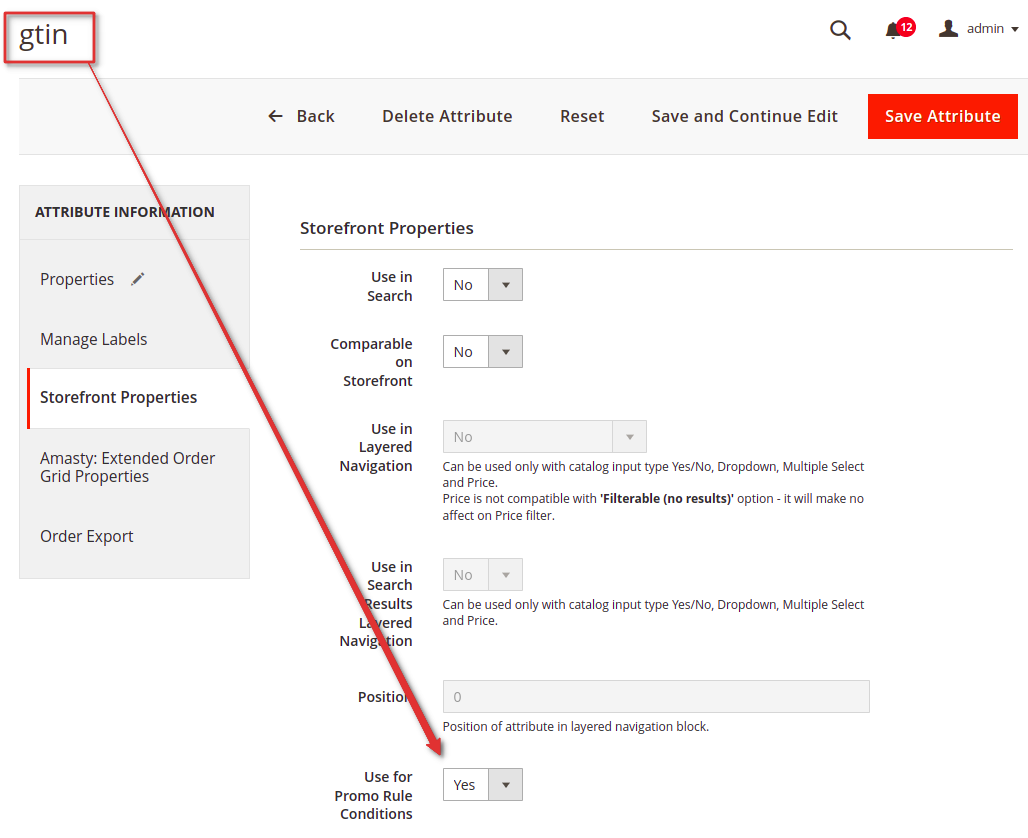 After making the changes, save the attribute and clear the cache to apply them. As a result, the attribute is now available in the list of attributes in any feed.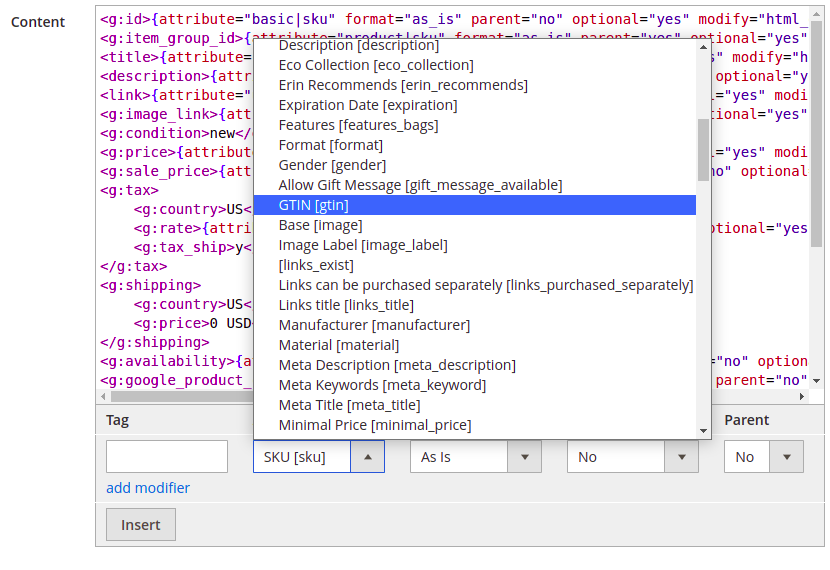 Related Articles

How to submit product feed to google merchant?

Once the feed is created in the Magento, you can upload it to the Google Merchant, following these simple steps. 1. Create a primary feed in your personal Google Merchant account: 2. Specify the basic information for that feed: ...

How to add shipping attributes to the Google Merchant feed?

The module itself does not calculate any shipping values - weight, prices, etc. as those are calculated on the checkout. Shipping costs for the products in the feed should be specified in the marketplaces where this feed will be uploaded. ...

How should I submit configurable products with their variants to Google Merchant?

Google advises using the item group ID [item_group_id] attribute to group product variants in the product data. Variants are a group of similar products that only differ from one another by product details like size [size], color [color], ...

Does the module work for Facebook shop, Google merchant as well as Instagram shop, Pinterest?

Our Product Feed extension has pre-made templates for Google Merchant and Facebook, Amazon, Bing platforms. Though, the extension provides, as well, an opportunity to create a customized template suitable for any kind of shop, including ...

Test connection fails with an error. What might be the issue?

This error message appears as a result of an unsuccessful test connection. First thing is to double-check the credentials from the FTP settings tab - there's a chance that one of these values was entered with a typo, either the password ...
Announcements

Already done in Q3'22

Extensions updates Product Feed we added the 'With predefined product options' modifier, so you can add the child products URLs with preselected options to the feed; we added the ability to set the conditions for products unloading to the feed by the

What to expect in Q3'22

New features and improvements Improved Layered Navigation integration with Live Search. Elastic Search improved Relevance Rules functionality. Product Feed an option to add configurable options to product URL; possibility to use Quantity attribute as

Already Done in Q2'22

Brand-new extensions Google Page Speed Optimizer Powered by SpeedSize™ is a synergy of Amasty Google Page Speed Optimizer and SpeedSize, which will help you greatly increase the site performance due to code structure compression and neuroscience media

What to expect in Q2'22

Amasty always strives to deliver new functionality in accordance with the most popular customers' requests and e-commerce trends. In this article, we'll share our plans on new extensions, improvements, fixes, and other releases the team intends to be

March'22 results

New Solutions In March, the team presented two new suites that combine features of top Amasty extensions and are attractive price-wise: Must-Haves Suite. Don't know how to grow your business or what to start with? Get our must-have set of features for