Shipping Table Rates | Emporium Embroidery
Shop name

Extension name

Case description and configurations
I needed to configure our shipping providers and create rules for our shipping services.
Our shop uses Royal Mail and DHL shipping providers. With the help of the Shipping Table Rates extension, we created custom delivery methods for them and configured rates that depend on the delivery destination, wherein customers can choose a suitable option - express or standard delivery.
General feedback and examples of the result
Amasty Shipping Table Rates extension covers all my requirements. It's easy to use and exactly what I need.
Below is an example of shipping methods available for delivery to Australia. All the delivery options were created with the extension.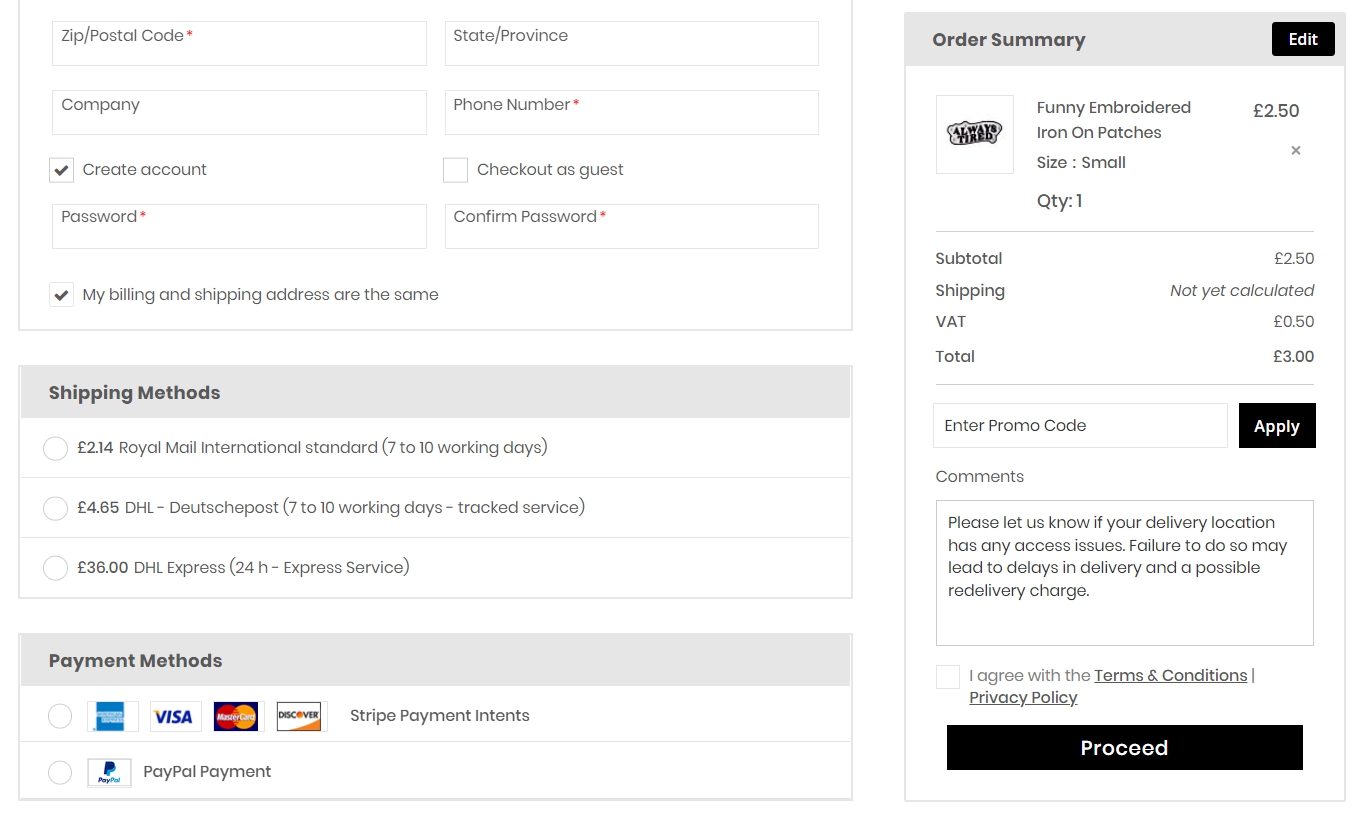 This Shipping Table Rates use case was written based on the information provided by our client from the Emporium Embroidery badges shop.