Product Labels for Quality Sleep
Shop name

Extension name

Case Description
We wanted to enhance conversions by visually showing customers what products are on sale.
Configurations

We created rules for product labels to be displayed on both category and product pages. Mostly we have labels for products on sale, but we also created some for free shipping, free bundles, and some other bonuses.
Influence on the website
It's difficult to measure the increase in conversion rate, but we definitely have it. Our customers get e
nhanced product listings, they immediately see what products have bonuses while exploring the catalog, and it stimulates them to buy.
Examples of the results

Category page: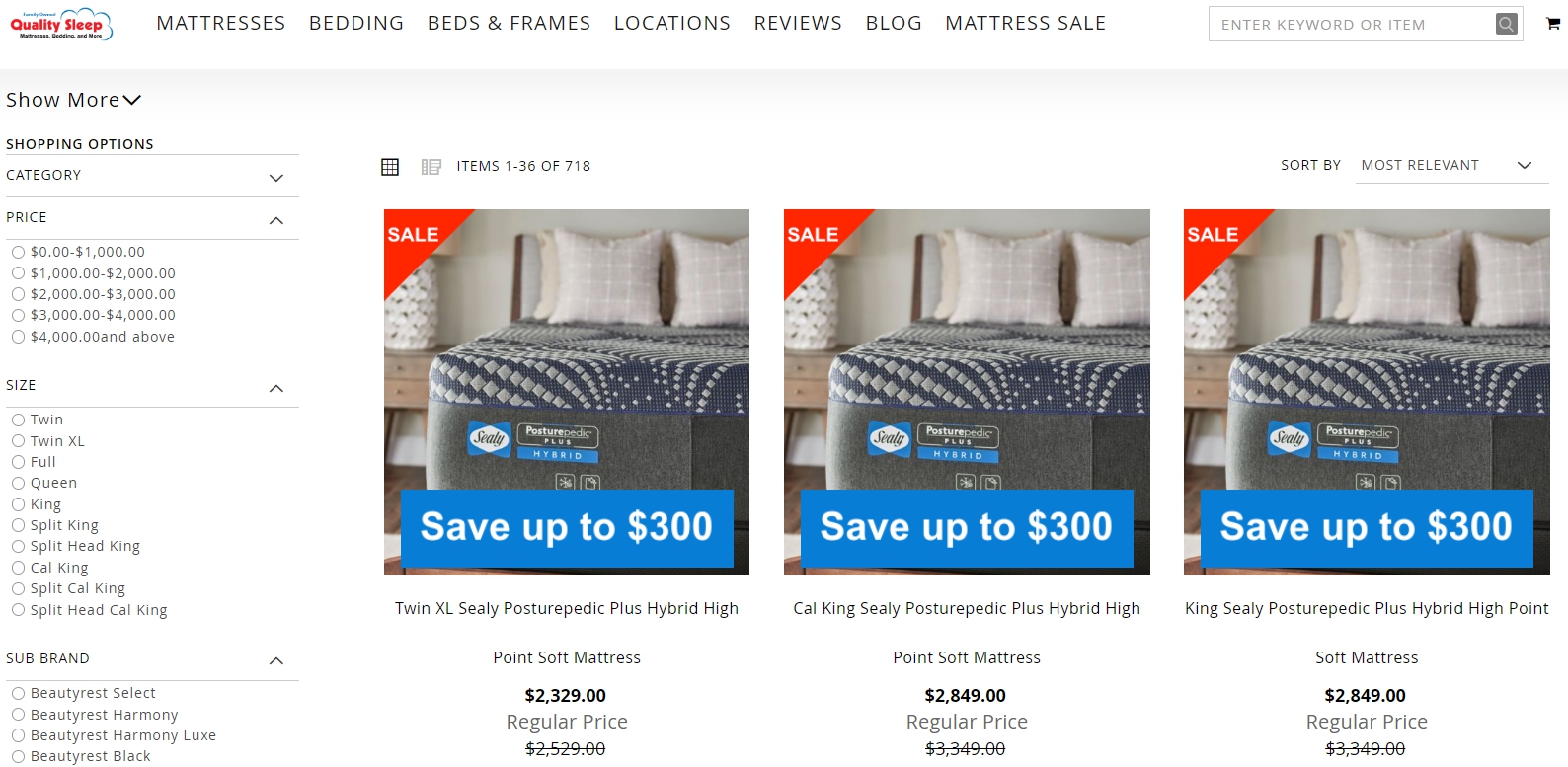 Product page: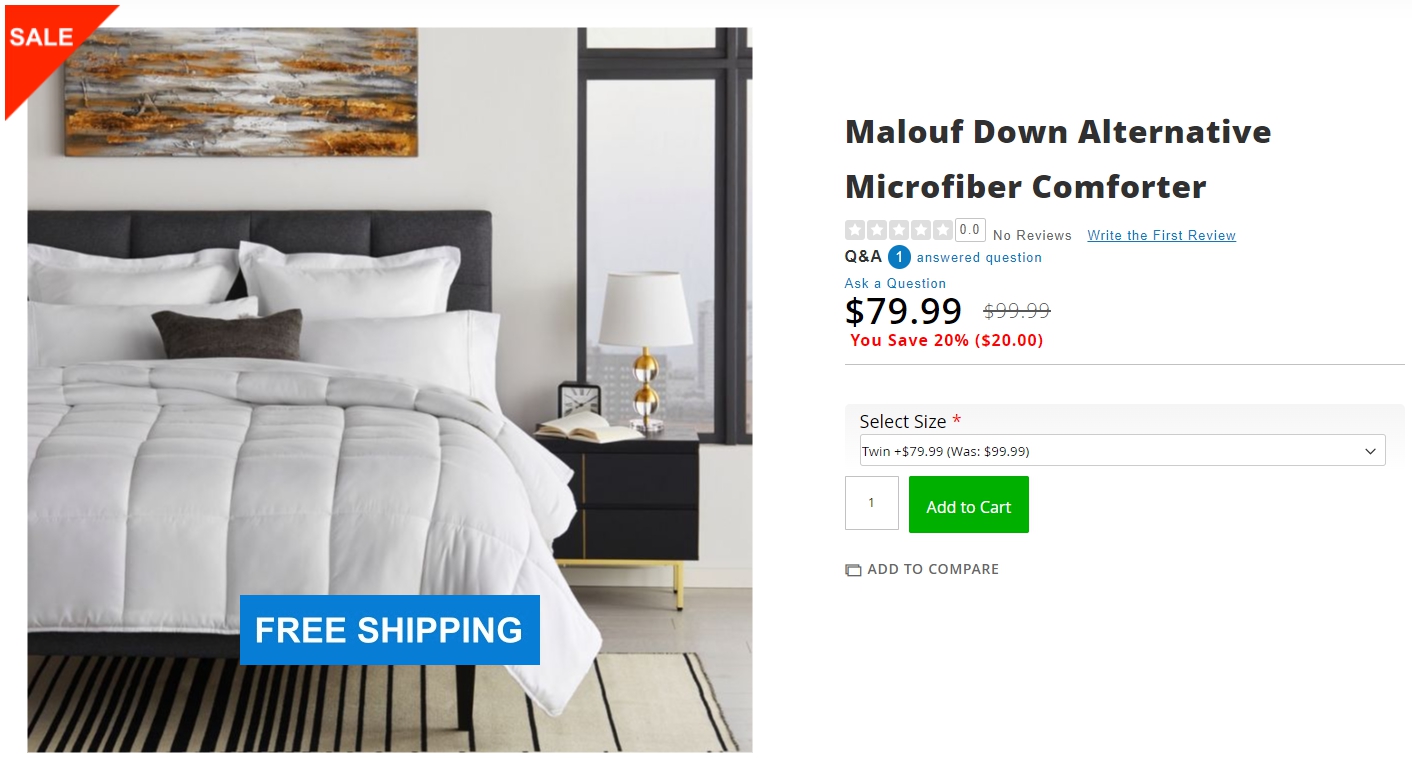 This Product Labels use case was written based on the information provided by our client from the Quality Sleep mattress and bedding store.