PDF Customizer for Zacatrus
Shop name

Extension name

Case Description

Default Magento doesn't allow to easily get more attractive presentation of documents that are sent to our customers, so we tried the Amasty PDF Customizer.
Configurations

We configured and designed more attractive formats for all our PDF documents. Amasty offers creating them for orders, shipments, invoices, and credit memos. We also edited the
templates a little bit to fit our logo and website colors.
General feedback

The use of the extension is easy and simple, we are satisfied with the results we have. Also, if we have any problem, the support solves it right away.

Examples of the results

An example of the PDF invoice designed with the Amasty extension: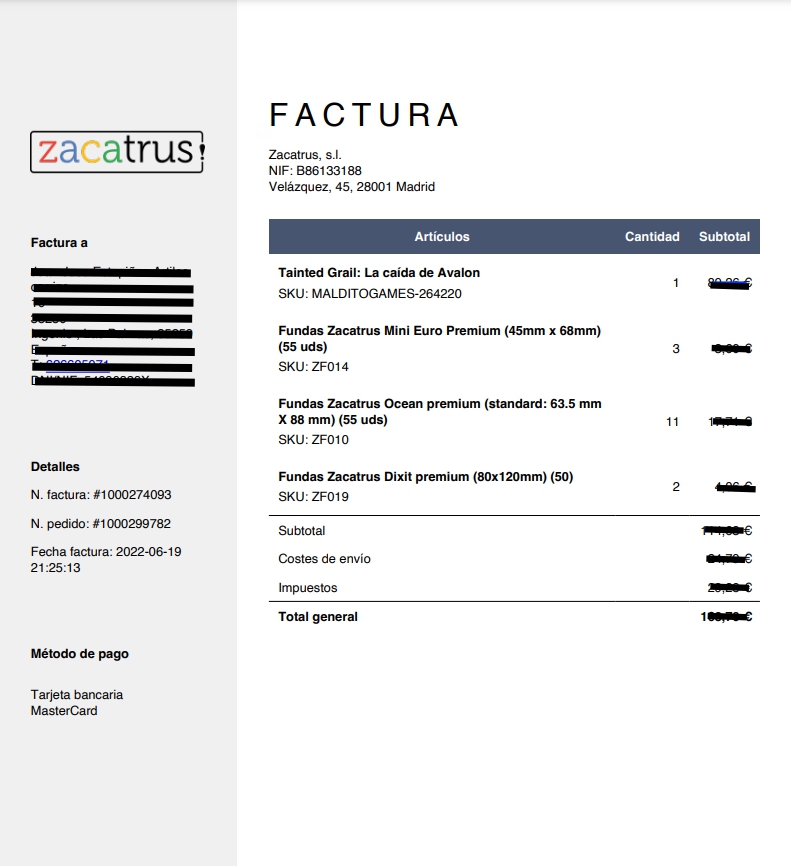 This
PDF Customizer
case
is written based on the information provided by our client from the Masta trailer store.