Cookie Consent (GDPR) for Gialdi
Shop name

Extension name

Case Description
We needed a plugin for the cookie consent and compliance with GDPR.

Configurations

The settings are basic: we have three cookie groups and let customers accept them in a side bar. I also changed the language and translated it to Italian.

General feedback

We use the Cookie Consent (GDPR) plugin to manage the cookie policy and comply with GDPR. Very good plugin and easy to use, it also looks very good visually when customers enter the site. Excellent product, even if there is no possibility of a manual scanning of the pages for the collection of all cookies.
Examples of the results

The plugin offers us the possibility to show cookies and request installation authorization. It is also a beautiful plugin aesthetically.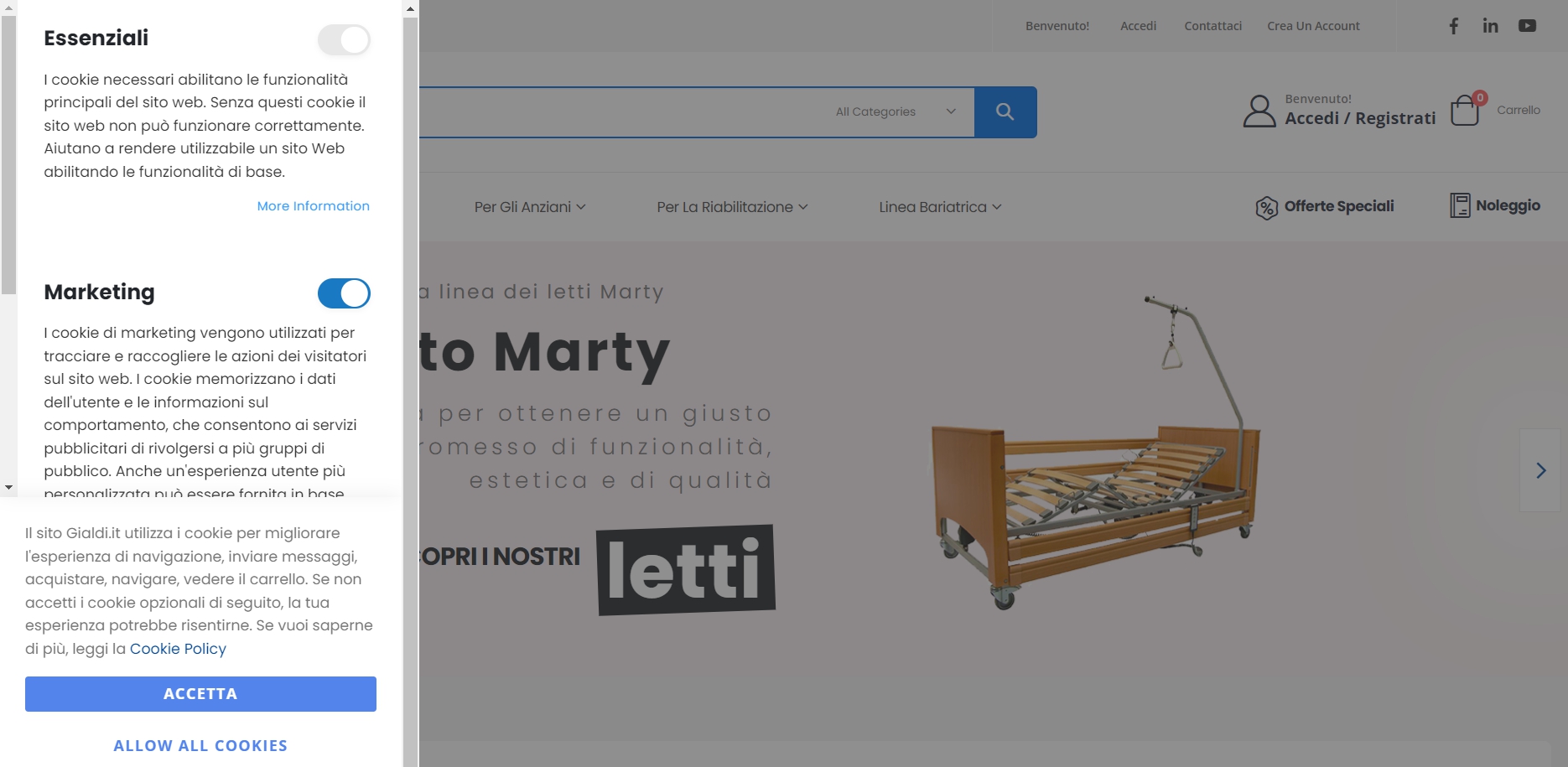 This Cookie Consent use case is written based on the information provided by our customer from the Gialdi orthopedics store.